When I wrote all of the Hot & Nerdy novellas, I wrote my nerds the way I see them. They have nerdy pursuits and that is part of how they think, talk, and live. In the first trilogy, I used quotes from Star Wars ("Do or do not. There is no try.") and Star Trek. I created an entire world for a fictional video game. The purpose of all of this was to create well-developed characters. However, it did require quite a bit of research.
In HIS DREAM ROLE, the hero, Free, is an actor. He loves playing a role because he can pretend to be someone else. Because of his love of acting and his natural tendency to be extremely shy, he uses movie quotes as part of his everyday language.
I've always envied people who can pull out movie quotes for any given situation. While I love movies and TV, I've never had a brain for memorizing lines. If I hear a quote, I'll usually be able to recognize it as a quote and maybe even know what movie it's from. But I've never quoted from a movie in my real life – except Yoda. I do use that quote in my house all the time. And then my kids throw it right back at me.
When I created Free, I knew that he had to quote movies. He uses those quotes because as he says, "If I use someone else's words, I won't embarrass myself." So as he works through his nervousness, I had to find quotes to fit the situation.
My biggest worry with including all of these quotes is that people might get lost in them. If they're familiar with the movie or show or character, they'd get the reference and it would almost be like an inside joke. But what if the reader wasn't familiar with the show or character? Would he or she feel left out? Would not knowing pull a reader out of my book?
As a reader, I'm usually okay without knowing everything. I'll figure out what I can from context and leave it at that, but sometimes, I'll come across something and I really want to understand the full context, so I'll go look it up. This isn't something I want my readers to have to do though. So when I chose my quotes for Free, I tried to make them obvious. Words that would fit the conversation at hand that would make sense even if it wasn't a movie quote. Hopefully, I've done my job.
In addition to all of this, using pop culture references can date a book. So again, as I chose quotes, I tended to use classic movies that were really popular. That way, even if the reader doesn't recognize the quote, he or she might know of the movie or TV show. I didn't worry too much about whether it would date my book. No matter what I write, unless I leave out all technology references and all pop culture references, in ten years, my books will be outdated. That's just the way life is. I trust that readers are smart enough to figure that out.
How do you feel about pop culture references in books?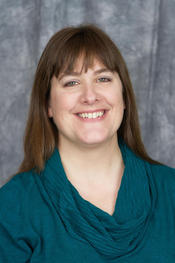 Shannyn Schroeder is the author of the O'Leary series, contemporary romances centered around a large Irish-American family in Chicago and the Hot & Nerdy series about 3 nerdy friends.
Series: Hot & Nerdy
Connect: WEBSITE | FACEBOOK | TWITTER | GOODREADS | PINTEREST | BLOG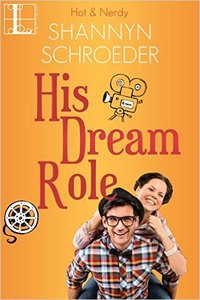 Free Mitchell loves the theater. In his dreams he's the one taking the spotlight. But so far he's played against character by following in his father's footsteps as an investment banker. When he's masquerading as Dr. Who or Sherlock Holmes to help his brother, he feels he can escape his shy, dorky persona. But nothing's prepared him to play boyfriend to a gorgeous girl like Samantha Wolf.
Samantha isn't quite sure what to think of Free. He's cute, sweet, and quirky, but his outlandish costumes make him seem crazy. However, it turns out Sam has a soft spot for theater nerds. And the more time they spend together, the more their steamy romance begins to take center stage. Only problem is, there doesn't seem to be a script. And it's anyone's guess how this one will end.
Buy on: | Kindle | BN.com | Kobo | iTunes/iBooks