Before I start writing a book, I do quite a bit of pre-writing. I try to figure out who my characters are and then I create a playlist. Once I have a playlist, I listen to it all the time. I listen to it so much that my kids complain because they get tired of the music. It becomes background noise that I use to draft the novel.
One song that isn't on my playlist, only because it wasn't out when I made the playlist and wrote the book, is "Friends Don't" by Maddie & Tae. The lyrics are a perfect representation of Owen and Evelyn's relationship.
"Friends don't call you in the middle of the night
Couldn't even tell you why
They just felt like saying "hi"
Friends don't stand around, playing with their keys
Finding reasons not to leave
Trying to hide the chemistry
Drive a little too slow, take the long way home
Get a little too close
We do, but friends don't"
The actual playlist I used is pretty good, though. When I choose songs, I look for things that represent each character, the mood of the book, and their relationship. I don't think I've ever chosen a song for specific scenes—most likely because I create the playlist long before I know what any of the scenes are.
Here are the songs for MY FOREVER PLUS-ONE (in no particular order):
Suspicious Minds by Elvis Presley
https://youtu.be/RxOBOhRECoo
One and Only by Adele
https://youtu.be/wA4ppvp2IzY
Fall by Clay Walker
https://youtu.be/kgZJF_UhkSY
You Shouldn't Kiss Me Like This by Toby Keith
https://youtu.be/zwV2VM54CYA
Wasn't That Drunk by the Josh Abbott Band
https://youtu.be/JvfImwcikFc

It Was Always You by Maroon 5
https://youtu.be/oAxadaePKlc

Baby, Baby, Baby by Joss Stone
https://youtu.be/n-KMSh3B1n8

My Best Friend by Tim McGraw
https://youtu.be/rRJ0lpu6XaU

Shameless by Billy Joel
https://youtu.be/R8yvsqBafn4

Standing Outside the Fire by Garth Brooks
https://youtu.be/KRVwtNiDNno

***
Daring Divorcees Book 3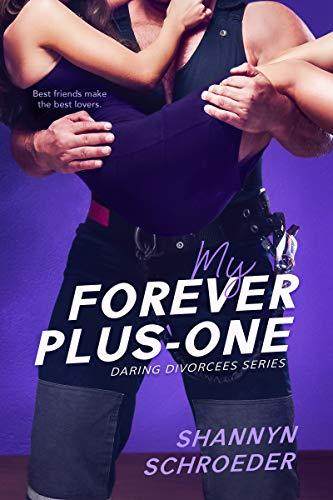 Evelyn is a woman who has everything–a successful career as a TV producer, and her best friend–sexy firefighter Owen Hanson–who looks mighty fine as her plus-one to awards dinners and backyard picnics. But something is missing and it's not just the sex.
Owen Hanson is living the dream–a Chicago firefighter who volunteers at a youth center on the Southside and he's got his best friend Evelyn–who knows him better than anyone. When Evelyn starts hinting about wanting something more, Owen panics.
Sex changes everything but taking their relationship to the next level surpasses even their wildest dreams. Until Evelyn's ex-husband shows up and could make even the most perfect couple crash and burn. . .
Each book in the Daring Divorcees series is STANDALONE:
* One Night with a Millionaire
* My Best Friend's Ex
* My Forever Plus-One
Romance Contemporary [Entangled: August, On Sale: October 14, 2019, e-Book, ISBN: 9781694076595 / eISBN: 9781694076595]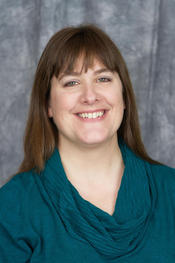 Shannyn Schroeder is an occasional English teacher, who also works as a part-time editor while raising her three kids. Even though she wrote from high school through college (mostly poetry), she'd never considered a career as an author. Writing fell by the wayside as she focused her energy on creating lesson plans and new and fabulous ways to torment her teen students. One group in particular dubbed her "The Torture Master," a title she carried into motherhood. After the birth of baby number two, Shannyn resigned from teaching and fell in love with reading romance novels. She read so many books so quickly that her husband teased, "If you're going to read so many damn books, why don't you just write one?" So she did. That first book is safely buried on her hard drive, but the process set Shannyn on the path to where she is today. The 6-book O'Leary series has wrapped up, as well as 2 Hot & Nerdy new adult trilogies. She's currently working on her next series. She is recovering from her Diet Coke addiction, fears putting her foot in her mouth on social media, and has a renewed appreciation for the bad girls of the world. Shannyn is represented by Frances Black of Literary Counsel.