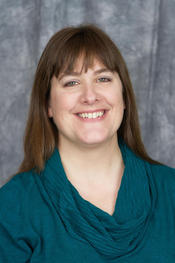 I am a lover of summer. I despise winter, so I really don't hold much fondness for fall since it leads straight to the one season I hate. Some people love the fall because of the beautiful colors on the trees, the cooling temperatures, or the pumpkin-flavored everything. Not me.
For me, the best thing about fall is the new TV lineup. I routinely admit that I watch far too much TV. I counted about 20 hours of TV that I record on an average week. That's like having another part-time job. Crazy, right? But I can't help it. I have shows that I look forward to returning, like visiting old friends, and then there are always shiny, new things to look at.
I'm not going to talk about all the shows I watch (I'm not that crazy), but here are some of the shows that I was most excited about this fall:
Returning shows
1. Arrow – I have such love for this show. It's a little over the top, but it's a superhero, so how can it not be? And if you've watched or spent any time on social media, you've probably heard of Olicity. Everyone wants Oliver and Felicity (the best geek girl) to get together. This was one premier I couldn't wait for, and it didn't let me down.
2. Scandal – I'm new to Scandal even though this is the fourth season. When it first aired, I was interested in watching, but it was up against other shows I was recording, so I ended up not seeing it. This summer, I binge-watched all 3 seasons and fell for it. The thing is, I don't even like any of the characters (except Huck, who is one damaged dude). They are all pretty horrible people. However, the dialogue is phenomenal. When Olivia gets going on one of her monologues, all sharp and fast and decisive…Wow!
3. Newsroom – I love this show for many of the same reasons I like Scandal. The dialogue is fantastic. The first season was unbelievably good, but the second season didn't hit the mark for me. I love that they tackle current events with an insider's view. And there's the bonus that this show is FILLED with smart, competent women and no one thinks anything of it. They just expect them to be good at their jobs.
4. Chicago Fire/Chicago PD – Yes, I know these are 2 different shows, but PD is a spin-off of Fire. A good portion of my love of these shows is that they take place in my hometown. I'm a sucker for shows set in Chicago. I like to see what they get right and what they screw up.
5. Criminal Minds – I've watched this show from the beginning. I love a good serial killer story. And the banter between Morgan and Garcia always makes me smile. This season they brought in Jennifer Love Hewitt to join the team. I'm not a huge fan of hers and I'm not sure how she'll fit. Every person they've brought in to be that member of the team has not lasted all that long (and in truth, I haven't liked them).
New Shows
1. Flash – This is a spin-off of Arrow, so we've got another superhero. This show is a lot of fun because it's lighter. Instead of a tortured hero, we have a young, geeky guy who's having some fun while he does good. There's a good balance of humor in the show that I really like
2. Gotham – I love Batman. That sums up why I would watch this show. I grew up watching reruns of the old Batman TV show with Adam West and loved the cheesy goodness. So of course, I wanted to see the origins of Commissioner Gordon. The beauty here is that all of the villains that I grew up with are having their origins in this show too.
3. Stalker – Like I said above, I love a good serial killer, so of course I enjoy watching stalkers as well. You add in Dylan McDermott, who I've always liked and Maggie Q, who's another great actress, and I can't resist. Finally, I watch this with my husband and every time (and I do mean every time) a stalker pops out at a victim, he screams and practically jumps out of his chair. Even when I warn him it's coming. It makes watching the show more fun.
What show are you most excited about watching this fall?
About HER WINNING FORMULA
Spring break was supposed to be a last blast of fun for three friends before the reality of adulthood set in. But for the trio's science whiz, it's an education in instant attraction…
Chemistry major Felicity Stone can tell you everything about the way chemicals interact, but when it comes to social interaction, she needs schooling. Abandoned by her friends, Felicity is faced with spending spring break alone—unless she accepts a gorgeous stranger's invitation to pose as his girlfriend at a family wedding. Not one to turn down a research opportunity, Felicity never expected it to produce such breathtaking results…
Teacher and baseball coach Lucas Tanner is fascinated by Felicity's potent mix of spirit and scientist, not to mention her delicious curves. When Felicity asks him to return the favor by teaching her how to pick up guys, he can't refuse—but he's not at all happy with the idea of her using a formula for flirting on anyone but him. Can he convince her that together they have the perfect chemistry?
Buy the Book
Shannyn Schroeder is the author of the O'Leary series, contemporary romances centered around a large Irish-American family in Chicago and the new Hot & Nerdy series about 3 nerdy friends and their last spring break. When she's not wrangling her three kids or writing, she watches a ton of TV and loves to bake cookies.