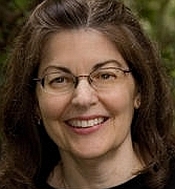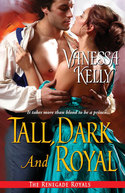 I have so much to be thankful for this week, including the fact that I have a new historical romance release out tomorrow. TALL, DARK AND ROYAL is the second novella in my Renegade Royals Series, which features heroes who are the illegitimate sons of England's royal dukes.
The leader of the Renegade Royals is Sir Dominic Hunter, and his tale began in LOST IN A ROYAL KISS, the first Renegade Royals story. A boy of fifteen, Dominic was devoted to Chloe Steele, his best friend and the person he loved most in the world. But a series of terrible events separated them for many years, and Dominic even feared Chloe was dead. But he never gave up looking for her as he rose through the ranks of the British Intelligence Service, eventually becoming a magistrate and powerful spymaster.
Dominic's search for his lost love played out through the first two books of the series, and now comes to fruition in TALL, DARK AND ROYAL when Dominic and Chloe are finally reunited. Naturally, their reunion isn't easy, and quite a few obstacles stand in the way of their HEA. Chloe, in particular, has suffered a great deal and she's forgotten how to trust—or how to recognize that she deserves to be happy.
That's a lesson Dominic is determined to teach her.
TALL, DARK AND ROYAL is a story about a second chance. It's also about being thankful for the fact that life sometimes does give you another shot at happiness. Chloe and Dominic have both overcome a great deal of hardship and they've struggled to build worthwhile lives. Falling in love again puts everything they've worked for at risk. But together they find the courage to recognize and seize that second, very precious chance at love.
And that is truly something to be thankful for!