1–What is the title of your latest release?
THE WEIGHT OF MEMORY
2–What is it about?
Paul Elias receives a terminal diagnosis so he decides to take his granddaughter, Pearl, who he is raising, back to the isolated lakeside area where he grew up. But when they get there, Pearl begins having visions of things that relate to Paul's teenage years and the mysterious death of his wife forty years ago. 
3–What do you love about the setting of your book? 
It's eerie and isolated and really gives the two main characters the chance to work through the situation presented to them: trying to figure out what happened forty years ago, trying to figure out what is real.
4–How did your main character(s) surprise you? 
Pearl became very dedicated to the idea of helping this mysterious person she meets in the woods—her courage and determination surprised me. 
5–Why will readers relate to your characters? 
I think we all want to know what's waiting for us on the other side of death, and I think we all want to somehow make up for the mistakes we've made in the past. 
6–What was one of your biggest challenges while writing this book (spoiler-free, of course!)? 
Despite the other-worldly nature of the setting and some of Pearl's experiences, I wanted the story to be deeply grounded in reality and to have a happy-sad ending that felt true. 
7–Do you look forward to or do you dread the revision process? 
I love it! The first draft is such hard work, just getting it down, so I love when I have something to work with and can move on to revising.
8–What's your favorite snack to have on hand while writing? 
Peanut butter-filled pretzels. Or Swedish Fish. 
9–Where would you go for an ideal writer's retreat? 
A mountain cabin on the shores of a lake. 
10–What's the best piece of writing advice you've received? 
Write a little every day, and finish what you start. 
11–Who is the fictional character you want to hang out with the most? (anyone in literature!)
Aslan. 
12–What's one of your earliest book memories? 
Having a teacher read The Lion, the Witch, and the Wardrobe to us and falling in love with stories. 
13–If you had to write in a different genre, what would it be and why? 
I'd probably write murder mysteries. Maybe I'll give it a try. 
14–What song will automatically put you in a good mood? 
Anything by The Innocence Mission.
15–What is your favorite way to practice self-care?
Sleeping in!
16–What can you eat and never get sick of? 
Ever since I was a kid, my mom has made tapioca pudding. I have such wonderful memories of it and can basically eat it in unlimited quantities. 
17–Will you share a favorite, recent-ish book you recommend? 
Lust for Life by Irving Stone, a novel/biography about Vincent van Gogh.
18–Do you have any hobbies? 
Mostly just reading. 
19–Are you an early bird or a night owl?
We have small children so I have to get up early, but I love staying up late, feeling the quiet in the house, and sitting in the silence. 
20–What can readers expect from you next? 
I think I'm going to try my hand at a murder mystery, something different for me.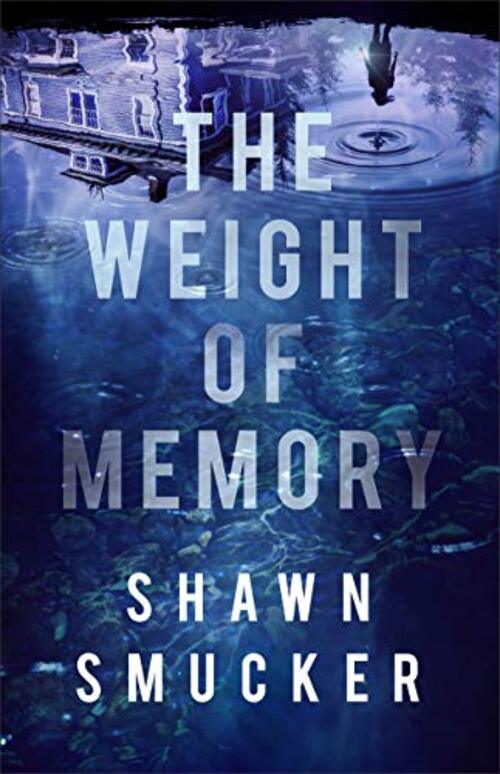 When Paul Elias receives a terminal diagnosis, he leaves his physician's office in a fog. Only one thing is clear to him: if he is going to die, he must find someone to watch over his granddaughter, Pearl, who has been in his charge since her drug-addicted father disappeared. Paul decides to take her back to Nysa–both the place where he grew up and the place where he lost his beloved wife under strange circumstances forty years earlier.
But when he picks up Pearl from school, the little girl already seems to know of his plans, claiming a woman told her.
In Nysa, Paul reconnects with an old friend but is not prepared for the onslaught of memory. And when Pearl starts vanishing at night and returning with increasingly bizarre tales, Paul begins to question her sanity, his own views on death, and the nature of reality itself.
In this suspenseful and introspective story from award-winning author Shawn Smucker, the past and the present mingle like opposing breezes, teasing out the truth about life, death, and sacrifice.
Christian | Romance [Revell, On Sale: July 6, 2021, Paperback / e-Book, ISBN: 9780800735319 / eISBN: 9781493430383]