Cozy mysteries are almost always set in a small town. Many of our heroines return to the town where they grew up, or where they spent summers, or where they thought they might like to live someday. Often they're fleeing from a shattered relationship, a job loss, or some other traumatic event. Or they're coming back to save a family business that's in trouble, or to help out an ailing or aging relative.
American readers love small towns. I think they have a visions of a place called "home" where people know you and usually welcome you, where you have a place to call your own. These settings have healing powers of their own if you're recovering from some personal disaster. But there is one problem: these small towns in cozy mysteries usually come with a corpse, or worse, a whole series of corpses—people who have been murdered in this idyllic place. And for any of a variety of reasons it falls on our heroine to solve the murder(s).
SEEDS OF DECEPTION is the tenth book in the Orchard Mysteries series. My heroine Meg Corey moved to Granford almost two years ago (in book time), with no friends, no real home, no job, and no idea what was going to come next. And of course there was a body in her septic tank. Two years later she's just married Seth Chapin, the plumber who got that body out, who lives next door, and who now restores historic buildings. It was a nice small wedding (and nobody died).
Now Meg and Seth are taking a casual honeymoon, with the goal of driving to Monticello in Virginia—apples for her, a great historic building for him. A road trip! They actually leave Granford for more than a few hours! And there are no unexpected bodies at Monticello. But you can guess what happens: Meg's mother in New Jersey calls, and, surprise, there's a body in her back yard. So Meg and Seth head for New Jersey—where they know no one and have no connections—to help solve another unexplained murder.
What we do to our characters! Imagine dragging your new husband to a murder investigation at his in-laws! But Meg and Seth weather it well: they find the killer and they make it back to Granford without any other mishaps. But it won't be long until the next murder, and once again they'll find themselves in the middle of it. That's life in cozy small towns.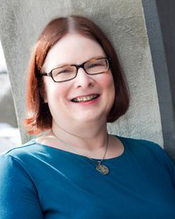 Sheila Connolly, Anthony and Agatha Award–nominated author, writes three bestselling cozy mystery series for Berkley Prime Crime. Her Museum Mysteries are based in Philadelphia, her Orchard Mysteries take place in rural Massachusetts, and her County Cork Mysteries are set in Ireland, and include BURIED IN A BOG and SCANDAL IN SKIBBEREEN, both New York Times bestsellers. In addition, she writes an paranormal romance series, which began with RELATIVELY DEAD in 2013. She has also published ONCE SHE KNEW, a romantic suspense, and REUNION WITH DEATH, a traditional mystery set in Tuscany, as well as a number of short stories. She lives in Massachusetts with her husband and three cats, and visits Ireland as often as she can.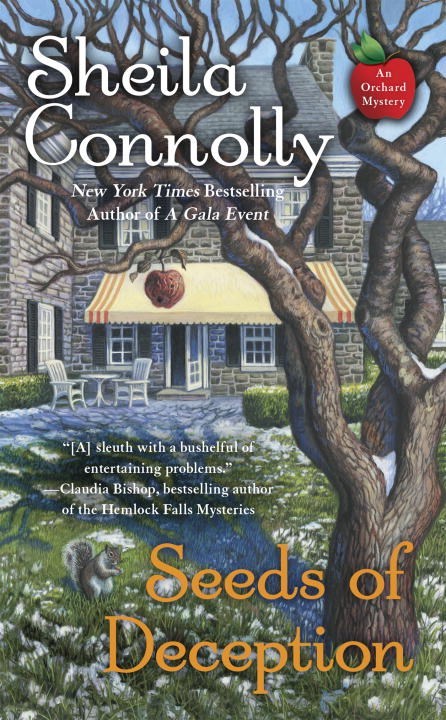 The New York Times bestselling author of A Gala Event returns with newlyweds Meg and Seth Chapin who should be worried about writing thank you notes, not taking a juicy bite out of crime…
With the bushels of time they spent organizing their wedding, Meg and Seth didn't have a chance to plan a honeymoon. But now that winter has arrived, there's not much to do at the orchard. So with their shared love of history and all things apple, they pick Thomas Jefferson's orchards at Monticello as the perfect getaway.
While they enjoy the beautiful sights, there's a rotten addition to the agenda when Meg's parents discover their handyman dead in the backyard. With a bitter police chief eyeing Meg's father as a suspect, Meg and Seth have to cut their honeymoon short to find the root of the problem.
Mystery Cozy [Berkley Prime Crime, On Sale: October 4, 2016, Mass Market Paperback / e-Book, ISBN: 9780425275825 / eISBN: 9780698165656]