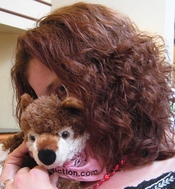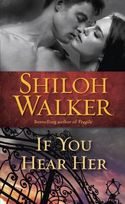 It's that time of year…October is here, nights are cool, almost time for trick or treating. The leaves are turning. Something about this time of year makes me want to check out haunted houses, scary movies, spooky books.
I love a good thrill. I love it when something gets my heart to pounding…it doesn't matter if it's one of those fake haunted houses where you just know they are going to jump out at you with a knife, or if it's a walk through a house that just may really be haunted.
Scary movies, scary books…give me a good scare…a safe one, and I'm happy.
That's the appeal of romantic suspense for me—the edgier, the better. If You Hear Her is the first book in my romantic suspense trilogy…followed by If You See Her and If You Know Her, releasing this winter.
While I've written several romantic suspense books before, this is my first trilogy and I was able to go a little deeper, took it a little darker…got to play with all those things that go bump in the night.
And it all started with a scream…the heroine is awakened one night when she hears somebody screaming for help. Lena lives out in the country, several miles away from anybody else and she's the only one who hears these screams. For a little while, she's not even sure if anybody else believes her.
Except for Ezra…the hero.
Everything starts to change, though, when a body is found and things get dicey fast. If you'd like to read some of the story, I've got a nice long excerpt on my site and you can read about the other two books in the Ash Trilogy as well, plus check out the wallpapers for the series and the contest that's going on for the next couple of weeks.
To comment on Shiloh Walker's blog please click here.