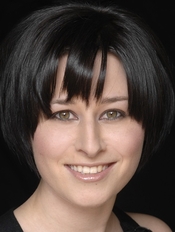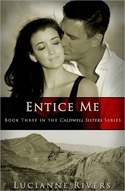 I've been blogging a lot about my re-entry into the dating world post-divorce. Last week I joined a certain well-known online dating site in a conscious move to meet men who want to be in a relationship. So far I had two dates with a Team USA athlete who sent out inspirational quotes via text everyday and will remain anonymous, which went south when it became obvious he was only out for one thing. Not that I have any objections to that "one thing" but it was far too explicit in his behavior, making it clear that it was all he was interested in. A pity. We had quite a bit in common. Then there is the high-paid account executive. The scientist. The Arnold Schwarzenegger look-alike. And the man who works for the military. Juggling all these dates is no easy task, let me tell you. Perhaps the site should have a queuing system: "your date shall be answered in the order in which it was received," etc. It would make the on/off communication a lot easier to take. Ah…Johnny hasn't emailed me in three days, he must have gone on a date. Oh, look, he's back online. I guess the date didn't go so well. Does that mean there was someone he liked more? Am I his sloppy second?
Experience. That's what I'm gaining.
It's made me think about all the encounters I've had with men over the years. If I knew then what I know now (I'm still clueless by the way), how differently certain relationships could have gone… Perhaps I would have kept my mouth shut with Brian, paid more attention to Raymond, or ran a mile in the other direction from Daniel.
And being a writer, my next thought was what if someone had the technology to invent a dating site called Re-Match.com. Through it, women could go back in time and reverse the way their dates went with the men they wish it had gone differently with. By the way, I'm copyrighting that idea here and now, so don't get any ideas fellow authors!!! It's taken. Just like most of the men on the real-life dating site, apparently. Either that, or they live fifty miles away.
Still, I'd rather date than not. If I wanted to sit at home alone I'd be a writer.
Oh, wait. I am.
And this is all, um, research. 🙂
Lucy
About the Author
Lucianne writes romantic suspense for Entangled Publishing and Cobblestone Press. Born and raised in Ireland, she currently lives in New Mexico with her young daughter.
Formerly a stage and television actress, she now manages a non-profit and is NM State Champion in her weight class for Olympic style weightlifting. Long story. Recently she has taken up Crossfit, Jiu Jitsu and boxing.
You can find Lucianne at her web site or visit her blog.
The Caldwell Sisters Trilogy
Heartsick over the untimely death of her mother, Allison Caldwell is blindsided again by the secret revealed in her mom's will. Her supposedly dead father is alive, and she and her two sisters must find him in order to settle the Caldwell estate.
Robert Rivera, private investigator and former Navy SEAL, alerts Allison to new intel identifying her father as a P.O.W. in Afghanistan. With her sisters out of the country pursuing leads, Allison insists on heading to the war-ravaged country to find him. Robert doesn't want his naïve client to take the risk. He knows what danger lays in that godforsaken land…he's lived through it. Barely.
But Allison is determined to go, and Robert can't let her travel alone. Reluctantly appreciative, Allison quickly realizes how much she needs his guidance and protection, and how deeply she longs for his love. Robert struggles to understand her effect on his battle-weary heart.
The path to Allison's father is blocked by terrorists, traps and treachery—all demons of Robert's past. Can he survive a second round with the enemy and keep Allison out of harm's way?
Buy ENTICE ME at BN.com * Amazon * Diesel
To comment on Lucianne Rivers's blog please click here.