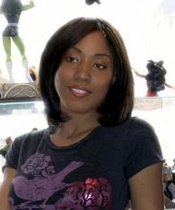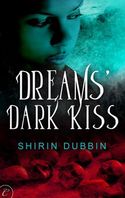 My mother made me an addict. She introduced me to comics and forced me to read books. My enrollment in drawing and photography classes came with my discovery of motor skills. The woman was relentless in immersing me in theater and symphonies. Now I visit libraries and bookstores as if they're dealers. I roll Playbills, light them and inhale. I'm a woman who pumps art straight into her veins, and finds joy in sharing her drugs of choice.
I first expressed my addiction through a career in graphic design.  Inspiration came from color, fonts and illustrations. Art movements were translated into graphics, and when a client was happy I was thrilled. Design is storytelling, like all the arts I grew up loving, but it is flash fiction—a tale told in a glance. I craved more.
Much later I began writing screenplays and poetry, which led to prose. Before then I'd been talking about writing. My words never equated to more than "I can start whenever I want to." I didn't, though. Not until—in true addict-style—I hit rock bottom. I couldn't regroup until I'd turned tears into ink and emptied myself onto the page. Once I'd written through the pain fiction flowed. Then, I really got high.
The stories I write require inspiration much like my designs do. They're built on soundtracks; produced by mythology; take their aesthetics from visual art, and are enacted by mash-ups of actors and friends in the roles of characters. I don't think I could write without my addiction—this gift from my mother. Yesterday was her birthday and I finally feel I'm making good on her artistic investment. No more meaningless chatter but written words to thank her for playing the biggest role in my life: mama and muse.
GIVEAWAY: In honor of my mother's birthday I'm giving away all three of my books, DREAMS' DARK KISS, DUSK TAKES DAWN, and KEEPER OF THE WAY—I've chosen casts for all three. Leave a comment telling us which actor you'd cast as your all-time favorite fictional character, or tell us who plays the role of muse in your life. Fresh Fiction will choose a random winner and I'll send the books!
To comment on Shirin Dubbin's blog please click here.