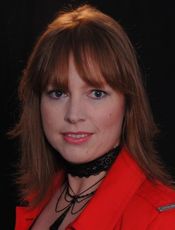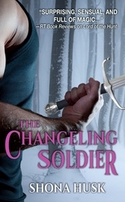 I love novellas as a reader and a writer. As a reader I don't always have time, or the focus, to read a novel and yet I love dipping into other worlds and a novella gives a little bit more than a short story.
Over the years I've written quite a few novellas (that became really apparent when I recently redid my website and re categorized everything). And it was novellas that got me my first break into publishing. Since then I've also written half a dozen novels in 3 different series and I have a few more waiting in the wings.
While I'd written novella series (like the SFR Decadent Moon and the erotic paranormal series Sex with Strings) I'd never written a mid-series novella.
My Annwyn books are all around 80,000 words, and there is a definite progression of events even though each book stands alone. And yet I had this idea that wouldn't be shaken even though it didn't fit with the other three books. The Changeling Soldier occurs after Lord of the Hunt and over the first half of To Love a King—but it entirely set in our world not Annwyn. I also knew that the idea wasn't big enough for a novel.
After much debate I decided to write the novella and self-publish it.
There were 3 reasons: The first being I love the fairy world I've created and I wanted to look at what was happening from a different angle. Secondly fans of the series always like more and lastly a novella can be an entry point for new readers. With the third book, To Love a King, coming out in October now is the perfect time to discover Annwyn.
Because of existing fans expressing the need for print I took the plunge and created a print version too. It was very exciting to get the proofs in the mail.
I know a few authors regularly do mid-series novellas so I'd like to know as a reader do you like mid-series novellas?
THE CHANGELING SOLDIER is available for pre-order for the introductory price of 99c and also in print. Release day is June 3! Available from iTunes, Kobo, All Romance Books, Amazon, and Barnes & Noble.
To comment on Shona Husk's blog please click here.