The weather is hot. . . and reading one of these erotic tales could make it even hotter.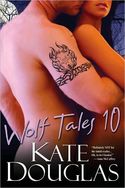 WOLF TALES 10, Kate Douglas (Aphrodisia, July 2011 $14.00) Aphrodisia's bestselling author does it again, with another sizzling, no-holds-barred installment in the unstoppable Wolf Tales series.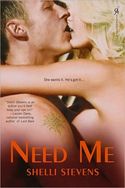 NEED ME, Shelli Stevens (Aphrodisia, July 2011, $14.00) From the author of Take Me comes a sexy new futuristic romance that pits seductive soldier on a mission against the man guarding the very thing she needs.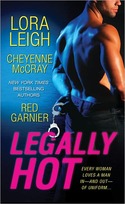 LEGALLY HOT, Lora Leigh, Cheyenne McCray and Red Garnier (St. Martins Press, July 2011, $7.99) Three of today's top writers of romantic suspense want you to meet a few good men who are so hot, it's criminal.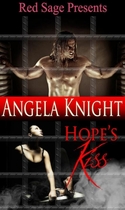 HOPE'S KISS, Angela Knight (Red Sage, July 2011) Detective Hope Barton finds the man she loves bloody, naked and locked in a cage. When he lunges for her throat, she realizes Mark Wilder has become a vampire. Worse, he's dying of the Thirst: a raging need for blood. After Hope is locked in with Mark, she must use all her sensual skills to reawaken the man inside the beast. Only then can they defeat the master vampire determined to make Mark his partner in murder.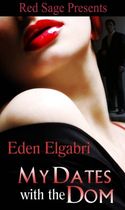 MY DATES WITH THE DOM by Eden Elgabri (Red Sage, July 2011) Victoria Daniels doesn't have time for a relationship. After her twenty year marriage dissolves, she goes back to law school and actively seeks a Dom to give her a sexual education. She never dreams she'll fall in love with him. Michael Manning has a high powered career and family issues of his own. He needs a woman once a week to ease the stress. A woman who'll obey his every command. The two enter into a contract. One neither one of them is prepared for. But their weekly sex becomes addictive. What will happen when the contract is over?
Enjoy-
Sara Edmonds