Howdy Y'all! It truly is the most Spooktacular Time of year in the blogsphere! Every year around this time the blogsphere explodes with ton of activities. So without further ado….
Read-A-Thons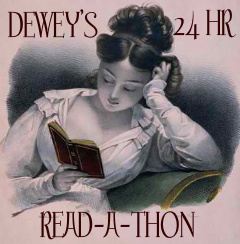 What is the 24 Hour Read-a-thon?
It's sort of a reading challenge, only everyone participates at the same time. For 24 hours, we read books, post in our blogs about our reading, and visit other readers' blogs. We also participate in mini-challenges throughout the day and win prizes.
What is the date of the next Read-a-thon?
October 22, 2011, starting at Noon GMT.
Here is a handy, simple-to-read time zone list.
You can expect a Read-a-thon every April and October.
Where can I sign up?
You can sign up to be a Reader in the read-a-thon here and can sign up to be a volunteer here.
* * *
Wonderfully Wicked Read-a-Thon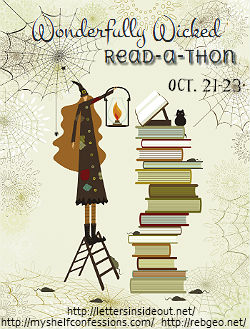 October 21-23rd
Hosts: Bex @ Kindle Fever, Amanda @ Letters Inside Out, April @ My Shelf Confessions
This is a Halloween themed Read-a-Thon but we're not going to restrict it to only Halloween/creepy books, so pick whatever you want to read! If you don't know how a Read-A-Thon works, you just read as much as you can for that specific time! It's basically an online reading party!
* * *
Frightful Fall Read-a-thon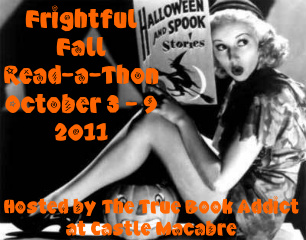 Details
Dates: Monday, October 3 at 12:00am through Sunday, October 9 at 11:59pm (your time zone).
To go along with the scary theme, this time I will have a requirement. You must read at least ONE scary book during the read-a-thon. If you are not a horror fan, then make it a thriller or a mystery, as long as the book has some kind of spooky premise to it. Those of you who fulfill this requirement, and sign in at the starting line, will automatically be entered in the participant giveaway.
Read as much or as little as you want. You do not have to join in all week. Start during the week or just do the weekend. It's your decision. Just be sure to sign in at the starting line when you start reading.
I will be hosting a scary themed mini-challenge and hopefully we will have other mini-challenges and/ or giveaways (see note above).
Our hashtag for Twitter will be #frightfall
You do not have to do a post now, unless you want to help spread the word (hint, hint…LOL) If you don't have a blog, use Facebook, Twitter or Goodreads. Having a blog is not required.
* * *
Bout of Books Read-a-Thon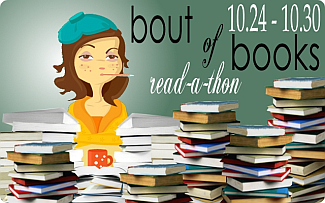 Bout of Books Read-a-Thon #2 hosted by Amanda at On a Book Bender
Here's what you should know:
Runs from 10/24 — 10/30
The goal is to read as much as you can when you can and to have fun. Participate the entire week, a couple days, a couple hours — whatever.
We will have co-hosts who will be in charge of one day. All the co-hosts have been chosen and will be announced at sign-up.
Sign-up will begin on 10/6
* * *
Challenges
This challenge is hosted by: Michelle/The True Book Addict at Castle Macabre, Kai at Fiction State of Mind, and Orchid at The Haunting of Orchid Forsythia.
The Challenge Runs October 1st – October 31st
HOW IT WORKS
Create a post stating your intent to join the Challenge and add it to the linky. You MUST be registered to to be eligible for Prizes
READ! The theme is Frightful Fall so any book that has thrills and chills, vamps and were's, Mystery and Suspense qualifies.
Starting October 1st through the 31st, link up your reviews. They must be full reviews not just a few lines.
That's It!
PRIZES
3 WINNERS WILL BE CHOSEN on November 1st. First, second, and third place. First place winner will get first choice of two books, second place chooses the next two books, and so on. Open to US only.
* * *
Trick or Treat for Books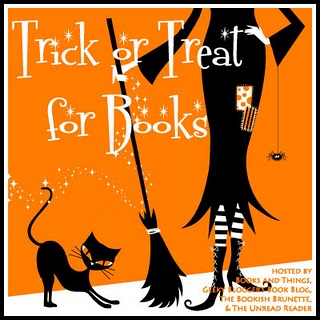 EVENTS
What is Trick or Treat for books? It is a month long multi-blog (Books and Things, The Bookish Brunette, The Unread Reader, and I) event that has tons of goodies to be scored!
Grab your broom and fly by to see us
Schedule:
(Everyone will have fun posts and mini-giveaways)
The Grand Prize: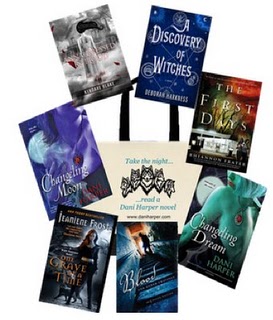 One person wins it all!
* * *
All Hallows Eve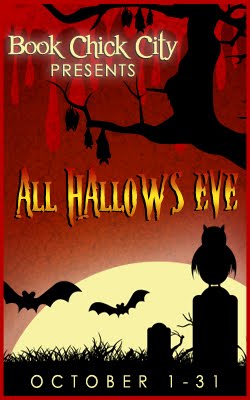 Hosted by Book Chick City
Book Chick City's annual Halloween event, All Hallows Eve, which was launched in 2009, runs for the entire month of October and celebrates all things that go bump in the night – from werewolves to demons, vampires to ghosts, and of course not forgetting zombies!!! ;D
* * *
Para-Erotica Halloween

Hello, everyone! Just a reminder that our month-long Para-Erotica event starts on Saturday, October 1st! We have many of our favorite paranormal erotic romance authors stopping by for guest posts, interviews and giveaways! Here's a look at the schedule:
The schedule will be located on the sidebar throughout the event and will have live links to the posts as they go up. You must be 18+ to enter any contest in this event.
Grand Prize Details:
In addition to the many awesome author giveaways throughout the month, at the end of the event we will have a Grand Prize drawing for a $30 eGift card for one winner! We will keep track of all the comments left on each author's post during the month. Each comment you leave (one per each author's post maximum) will count as an entry for the grand prize drawing. So, the more author posts you comment on, the more chances you have to win the $30 eGift card!
The grand prize winner will have her/his choice of either Amazon, Barnes & Noble or All Romance eBooks for the eGift card. The winner will also have the option of choosing up to $30 in books from The Book Depository. (Prize in US dollars.) The grand prize contest is open internationally (18+ only). Please see each author's post for details/rules on her giveaway. Some will be open internationally, and some will be US only. All winners will be announced during the first week of November.
* * *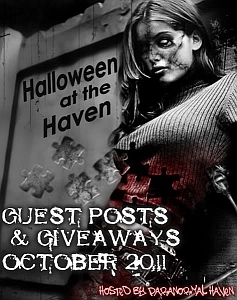 Hosted by Paranormal Haven
Halloween at the Haven 2011 will kick off on October 1st. Last year we had a great response to our event and we hope this year will be even better. For those of our followers who weren't with us last year, Halloween at the Haven is a month long celebration of our favorite time the year and features guest posts and giveaways from some amazing authors. Here's who you can expect to see: Angie Fox, Caitlin Kittredge, D.B. Reynolds, Dani Harper, Darynda Jones, Deborah Cooke, Gerry Bartlett, Gini Koch, Jacquelyn Frank, Jennifer Estep, Kelly Gay, Lisa Darling, Lynsay Sands, Marie Treanor, Moira Rogers, Nancy Holzner, Pamela Palmer, Regan Hastings, Shannon K Butcher, Sharon Ashwood, Terri Garey, Virna DePaul, and Zoe Archer.
I really hope you have SPOOKTACULAR October! Stay tuned for all things happening in November 🙂
Felicia, the Geeky Book Blogger
Visit Felicia at her blog, GeekyBloggersBookBlog.com