Characters Are People Too!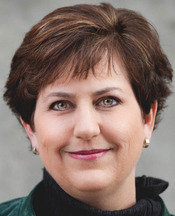 The hallmark of great books are characters. Not too-perfect heroes and heroines, or pure evil villains, but characters who feel so real we think we'd recognize them if we saw them on the street. Flawed characters with a past, who have doubts and dreams, hopes and fears, problems and solutions. Characters who are people just like us.
A great hero is not one who is so perfect they have no fear, but a person who, in spite of fear, acts for the benefit of others. A scary villain isn't someone who's bad just because they can be, but a person with hopes and dreams and a reason for what they do. A truly "great" villain will be conflicted, and may at times show heroic qualities. But in the end, a villain will succumb to his weakness, while a true hero will overcome his failings.
I first met Lucy while writing FEAR NO EVIL. She was an 18 year old high school graduate who, like many teen-agers, thought she was invincible. By the end of the book, I knew she needed her own series–one book wouldn't do her justice.
Now, Lucy is a 25-year-old FBI recruit waiting to enter the Academy. For seven years she sacrificed her social life and personal relationships in her pursuit of excellence—college, a masters, working at the sheriff's department, the morgue, always learning about crime, criminal psychology, and forensics. She's driven to fight for victims and justice. In walks in Sean Rogan, a charismatic daredevil P.I. who views the law as more of a guideline. I've always focused more on my heroines, but there's just something about Sean that has me wanting to spend a lot more time with him!
I love writing the Lucy Kincaid series because I can spend more time with my characters—letting them grow personally, professionally, and romantically from book to book. I can watch Lucy mature and overcome her horrific past. Her past gives her a depth and insight that deserves to be further explored. The storylines explore "shades of gray" – situations where there may not be a clear "right" and "wrong." I can also let her relationship with Sean evolve naturally over time, giving them a rock-solid foundation that will certainly be tested—and come out stronger.
IF I SHOULD DIE, the third Lucy Kincaid story, takes Lucy and Sean on a romantic getaway to the Adirondacks, only to find themselves in the middle of a small town full of deadly secrets that someone is willing to kill to keep buried. Read an exclusive excerpt here.
BONUS! All print and digital copies of IF I SHOULD DIE include the previously digital-only novella, LOVE IS MURDER. That's two stories for the price of one!
Praise for the Lucy Kincaid Series:
"A world-class nail-biter … Brennan is in the groove with this one." – Lee Child
"Brennan delivers intense action, multifaceted characters, and a truly creepy bad guy." – Publishers Weekly
"A page turner, full throttle thriller … One of the best books that I've read in the romantic thriller genre." – Bewitched Bookworms
"[A] riveting new series." – RT Book Reviews
"Non-stop action, spine-tingling suspense … a wonderful addition to a great series." – Fresh Fiction
"[A] thrilling ride full of danger and suspense with its complex plot and well-drawn characters. … a terrific series." – Romance Reviews Today
Allison Brennan is a New York Times and USAToday bestselling author of romantic thrillers and numerous short stories. IF I SHOULD DIE is her seventeenth novel. She lives in Northern California with her husband and five children, plus a dog, cat, and two chickens. The fourth Lucy Kincaid thriller, SILENCED, will be released April 24, 2012. You can visit her on the web at allisonbrennan.com, follow her on Twitter @allison_brennan, or check her out on facebook.
Lucy Kincaid series