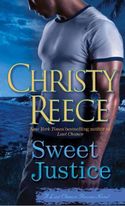 Last Chance Rescue #7
September 2011
On Sale: September 6, 2011
Featuring:
Seth Cavanaugh; Honor Stone
352 pages
ISBN: 0345524071
EAN: 9780345524072
Kindle:
B004J4X2W6
Paperback
$7.99
Romance Suspense
Buy at Amazon.com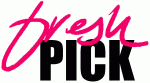 Stand alone or in the series, one of the best suspense novels of the year.
Sweet Justice
by Christy Reece
Live for Honor. Die for Love
Honor Stone is a young, idealistic FBI agent when her path collides with Seth Cavanaugh. For a girl who has never walked on the wild side, the dark and dangerous Seth is a temptation she can't refuse. But then Seth walks out the door and out of her life.
Five years later, Honor is an operative with the elite Last Chance Rescue organization and Seth is a desperate ex-cop searching for his missing niece—one of many young women who have mysteriously vanished from college campuses.
Going undercover, Honor will attract the maniacal cult leader behind the kidnappings and find a way to work with Seth—while steering clear of the passion and need that's just one touch away from explosion. Seth knows he had all the right reasons for the wrong he did five years ago. And from the moment he sees her—and takes her in his arms again—this former undercover man will risk everything for one more chance with Honor.

Brilliantly Plotted Romantic Suspense With a Twisted Villain Makes This A Winner

All the relentless action, heartbreaking drama, and romantic complications we have come to expect.
Excerpt
Five Years Ago
Houston, Texas
Chapter One
"Seth Cavanaugh, you're under arrest for the murder of Montgomery Jenkins. You have the right to remain silent. You have the right to an attorney…"
Blank-faced stoicism firmly in place, Seth didn't resist as his arms were wrenched behind him and he heard the clink of handcuffs. Staring straight ahead, he ignored the officer reciting his Miranda rights. Didn't need to listen to something he'd memorized long before he'd entered the police academy. For barely an instant, he wondered what Greg Wallace thought as he read his former friend his rights. Greg had already been on the force for several years when Seth started with the Houston Police Department. He'd taken Seth under his wing; now he was arresting him for the murder of a scumbag.
They'd descended Read More…