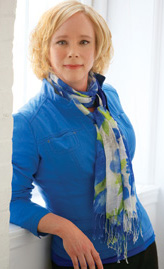 Dear Reader Friends:
Living in Vermont, where lots of snow is a given every winter, I love to snowshoe and cross-country ski. It was during such a trek along picturesque snow-covered trails that I came up with the idea for KISS THE MOON, my very first stand-alone novel for MIRA Books. Thanks to reader demand, my publisher is reissuing KISS THE MOON this week with a haunting new cover.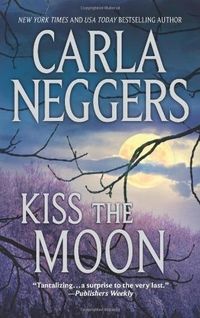 In KISS THE MOON, Penelope Chestnut ventures into the frozen woods of the lakes region of New Hampshire and discovers the wreckage of a small plane. An aviator herself, she sees clues to a conspiracy in the rusted-out remains.
Rumors of her discovery bring Wyatt Sinclair to Cold Spring. He is determined to put to rest a family scandal and learn what really happened to his legendary uncle, who had disappeared with his adventuress lover years earlier in a private plane.
As Wyatt and Penelope investigate, old motives are uncovered and new ones created, including a growing attraction between the two. But when an unknown enemy emerges with a violence rooted in desperation, uncovering the truth will be far less problematic than surviving it.
If you're looking for a good book to read during a cold winter day, I hope you'll pick up KISS THE MOON or order it from your favorite bookseller. It would also make the perfect Valentine's gift for your friends who enjoy suspense with just the right blend of romance.