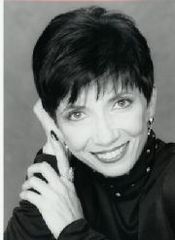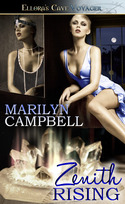 A long time ago, an agent told me I would never succeed in the publishing biz unless I picked one already-established genre and stuck with it for several years. I didn't listen to her despite the fact that I was trying to sell something unheard of – science fiction blended with steamy romance. Today's readers know it better as futuristic romance. I had also written a suspense thriller containing steamy romance and a comedic category which had plenty of…you guessed it, steamy romance. I received a lot of rejections but eventually I got a foot in one door, then another and another. After I sold all of those, I spread my writing even further, into time-travel, alternate universe, ghost and angel stories and had a screenplay produced. More recently, I did a few non-fiction metaphysical works. And now I've added erotic romance to my bibliography.
So it's perfectly normal for me to be working on a new erotic romance series that involves time-travel, ghosts, and an old luxury hotel on an island that's actually an inter-dimensional portal controlled by supernatural beings.
In ZENITH RISING, the first book in the Crystal Island series released by Ellora's Cave, I got to do one of my favorite things—build a whole new world. The bonus was that I got to write about a time period infamous for being wild and crazy—the Roaring Twenties. Of course I didn't warn Maggie Harrison or Noah Nash about where I was sending them. I let them believe they'd be doing research for Noah's next horror novel from inside his hotel suite. But instead I tossed them back in time to 1927, when the hotel catered to the famous and infamous in its speakeasy and the tales of the island being haunted were established.
I'm having so much fun with my new world, I've already written the second book and have begun the third. Although each story will stand on its own, I invite you to discover Crystal Island and all its mysteries right along with me, beginning with ZENITH RISING.
Buy from Ellora's Cave for only $5.95
To learn more about me and my books, please visit marilyncampbell.com.