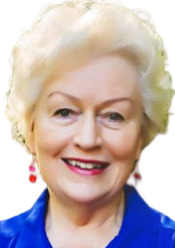 I'm sending a great big hello to all the romance readers from hot and sunny Oklahoma. The weather here is something of a mirror to my brand-new Stormfront trilogy. The first book, BLOWN AWAY, a June release, came out just as Oklahoma was being hit by a series of terrible tornadoes. I sat in the cellar in our home with my 90 year old Mother, wondering if my world was going to blow away, just as part of the town of Bordelaise was blown away in my book.
The tornado that came through here missed my home by mere blocks, then ripped through the area points East, destroying neighborhoods, injuring more than twenty, and killing a young mother of three. Tragedy echoed in real life. And such is life. The stories we write are often mirrored by the events in which we live.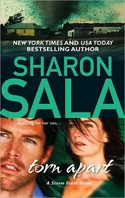 TORN APART, the second book in the Stormfront trilogy is a July release, but should be out by the end of June.
This story tracks the tale of a terrible crime that almost goes unpunished because of the tornado. For days, the heroine in that story is under the false impression that her little boy was a victim of the storm. By the time the authorities realize he was taken by a child predator instead, it's a race against time to save him before they disappear forever.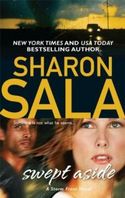 SWEPT ASIDE, the last story in the trilogy is an August release, but like the others, should be out around the last week in July. It ties up the questions left unanswered that began in book one, by revealing what happened to four missing prisoners from the jail.
I hope all of you enjoy the stories as much as I enjoyed telling them.
Enjoy your summer wherever you are, stay cool, stay safe, and thanks for reading my stories.
My website is www.sharonsalabooks.com