Today I wanted to chat about heroes! Tobias Walcott, the Earl of Blade, the hero from my latest novel WICKED IN HIS ARMS, is flawed, arrogant, emotionally controlled, and ruthless, but he is also charming, sweet, and quite honorable despite his imperfections.
I love heroes who are alpha and bad ass. The outlaws, the antiheroes, and the rouges who possess a heart of goodness, and believe in the power of family and love, and are willing to do anything to protect those they love. So today I am sharing my top five binge worthy TV series featuring the most swoon worthy, captivating, ruthless, wonderful, and heartbreakingly-flawed, but honorable heroes!
Rick Grimes from The Walking Dead (TWD).
When I first discovered TWD it had already gone four seasons. I binge watched roughly fifty episodes in two days, and was something of a zombie/walker myself when my hubby and I were through. This series is masterfully designed, and utterly compelling. Its beauty, and savagery as people struggle to survive in a world that cannot be explained must be ardently admired. Each character is developed, and we are taken on such a chilling journey as we watch them struggle to maintain their humanity and love for each other in a viscous world. Rick Grimes, as the lead male character, is simply stunning. A family man who respects law and order, had to evolve from being a man of honor and fairness, to one with a ruthless will, capable of anything to save those he love, but somehow still maintaining his core integrity and honor. Love him!
Ross Poldark from Poldark.
Ross Poldark returns to England after fighting in the American Revolution to find he lost his love to his cousin, his father his dead, and his inheritance is burdened with debt. Though Demelza (our heroine is my fave character) I fell in love with Ross from the first episode! He was so appealing as a hero. He was honorable, kind, yet so wonderfully flawed, I hummed with pleasure each time he graced the screen. He is a complex character, who fights for those less fortunate, and criticize the high society (gentry) to which he was born because of their callous attitude toward those who are less fortunate.
DCI John Luther from Luther
John Luther is a lead detective with London Serious Crime Unit. He is a wonderfully drawn character who possess charm, wit, sex appeal, and cunning intelligence. It was thrilling to learn the depth to his character as he hunts and brings to justice serial killers with his own moral code and lawlessness.
Ragnar Lothbrook from Vikings
Ragnar is such a unique character! He is portrayed as a legendary and ruthless Viking warrior, a man of strong family values, who loves his sons and wives, but who is also hungry for power. He is a complex man who loves battles and glory, hungers for knowledge, driven to success at all cost. This hero/utter bad ass warrior/rouge is an absolute delight to learn!
Lucas Hood from Banshee
Set in the small town of Banshee in Pennsylvania, our swoony worthy hero is an enigmatic ex-con and master thief, who assumes the identity of Lucas Hood, the town's murdered sheriff, to hide from a powerful crime lord. Lucas is a compelling hero who is a perfect blend of charm, lawlessness, and honor!
Thank you for reading and I highly recommend binge watching all the series mentioned above because there is just no other way to devour them.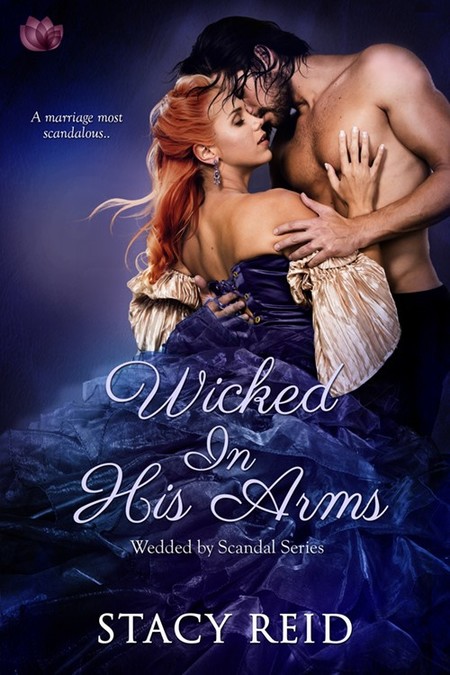 Tobias Walcott, the Earl of Blade, has learned it is best to exercise rigid control over his passions and emotions in all that he does. Uncaring that it makes him seem cool and aloof to most in the ton, he is content with his desire to only woo agreeable and demur females. Then unforeseen circumstances see him trapped in a closet at a house party with the last woman he would ever make his countess.
Lady Olivia Sherwood is everything he should not desire in a female—unconventional, too decisive, and utterly without decorum. But passion ignites between them and they are discovered. Honor demands they wed, and while Tobias finds himself unwillingly drawn to the bewitching beauty, he must do everything not to tempt the passion that burns in him for her, lest it leads to disastrous consequences.
Romance Historical [Entangled Indulgence, On Sale: January 23, 2017, e-Book, ISBN: 9781633758513 / eISBN: 9781633758513]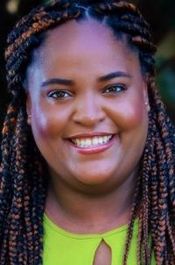 Stacy is an avid reader of novels with a deep passion for writing. She especially loves romance and adores writing about people falling in love. Stacy lives a lot in the worlds she creates and actively speaks to her characters (out loud). She has a warrior way, never give up on her dreams. When Stacy is not writing, she spends a copious amount of time drooling over Rick Grimes from Walking Dead, watching Japanese anime and playing video games with her love, Dusean Nelson.