While I was traveling around signing copies of SUNRISE CROSSING, a story I dearly loved, characters were lining up in my brain for the next book. Some wait patiently, whispering their story, while others start yelling from the back of the line.
The whisperer was Sheriff Dan Brigman. He'd waited his turn. He'd been in other books. Always a good guy. Always a good father and friend, but he never took center stage. He never got his love story. Now, in his forties, he'd given up until he found a fancy boot in the road one night.
He took on the mission to find the lady that the boot might belong to. She had to be something special to step out in knee high rhinestone boots.
And she was…every fantasy he'd ever allowed himself to have.
The character yelling for his story was Cody Winslow, my ex Texas Ranger. He'd lived after his best friend died and he was riding full out along the edge of Ransom Canyon not caring much if he lived or died.
When he tumbled into the canyon breaking bones, he prayed for a quiet death but fate sent him Tess Adams. A bossy, no make-up woman wearing a uniform and determined to save him. To make matters worse, she came with eight junior park rangers about four feet yall who all wanted to practice their first aid on Cody.
When I was finally home and started writing, I had no idea how the two stories would fit together. It was a fast write. My fingers danced across the keyboard with the characters making me laugh and cry and worry.
So step into the adventure and enjoy. I think WILD HORSE SPRINGS will keep you up late reading just one more chapter. 🙂
Jodi Thomas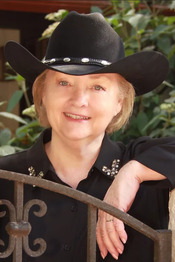 Jodi takes you to the Heart of Texas
A fifth-generation Texan, New York Times and USA Today bestselling author Jodi Thomas chooses to set the majority of her novels in her home state, where her grandmother was born in a covered wagon. A former teacher, Thomas traces the beginning of her storytelling career to the days when her twin sisters were young and impressionable.
With a degree in family studies, Thomas is a marriage and family counselor by education, a background that enables her to write about family dynamics. Honored in 2002 as a Distinguished Alumni by Texas Tech University in Lubbock, Thomas enjoys interacting with students on the West Texas A&M University campus, where she currently serves as Writer in Residence.
Commenting on her contribution to the arts, Thomas said, "When I was teaching classes full-time, I thought I was making the world a better place. Now I think of a teacher or nurse or mother settling back and relaxing with one of my books. I want to take her away on an adventure that will entertain her. Maybe, in a small way, I'm still making the world a better place."
When not working on a novel or inspiring students to pursue a writing career, Thomas enjoys traveling with her husband, renovating a historic home they bought in Amarillo and "checking up" on their two grown sons.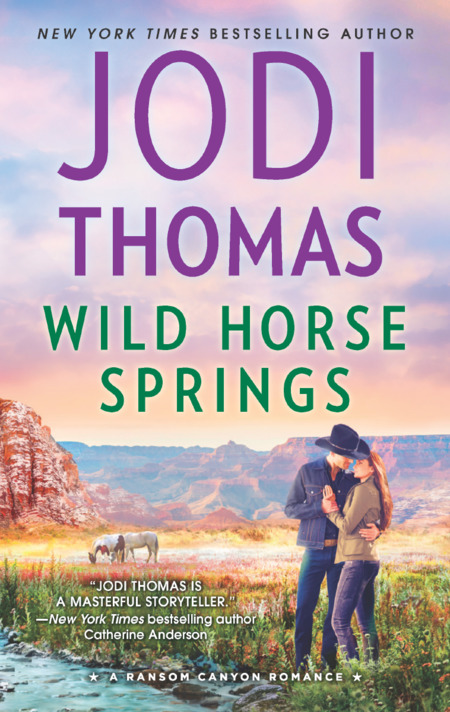 In the heart of Ransom Canyon, sometimes the right match for a lonely soul is the one you least expect
Dan Brigman may not lead the most exciting life, but he's proud of what he's achieved: he's a respected lawman, and he's raised a bright, talented daughter on his own. But finding a lone, sparkly blue boot in the middle of a deserted highway gets him thinking maybe the cowgirl who lost it is exactly the shake-up he needs.
After losing her baby girl, Brandi Malone felt like her soul died along with her daughter. Now singing in small-town bars to make ends meet, she's fine being a drifter—until a handsome sheriff makes her believe that parking her boots under his bed is a better option.
College grad Lauren Brigman has just struck out on her own in downtown Dallas when a troubling phone call leads her back home to Crossroads. Her hometown represents her family, friends and deepest hopes, but also her first love, Lucas Reyes. Will Lauren's homecoming be another heartbreak, or a second chance for her and Lucas?
Romance Western | Romance [HQN, On Sale: January 24, 2017, Mass Market Paperback / e-Book, ISBN: 9780373799275 / eISBN: 9781488022821]