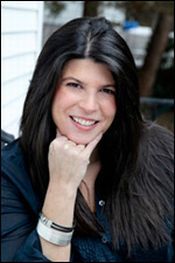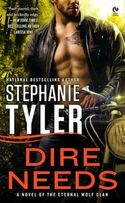 When I see someone say, sequel bait, my first reaction is, where?!  Because I love sequels, continuing stories, trilogies, series, you name it.  I also love television, so that's probably helped along by the fact that the dramas are built on cliffhangers, not only season finales but episode to episode, sometimes for the entire life of the series.  And while I might complain about being too impatient for instant gratification, I'm addicted to the promise of what's to come afterwards.
If I'm going to get invested in someone – a character, a world – most of the time I want to know it's going to continue onward, that they will be a chance of seeing or hearing about characters I've met in the past.
Honestly, I can't remember the last non-series book I read – no, wait, not true – I adored Nora Roberts' ANGELS FALL.  And while it's a romance, to me it read like more of a thriller, which is where I can accept the stand-alone more easily.  Even so, I wait anxiously for the new Karen Slaughter book, and although it's not exactly romance, there's enough promise to pull me along through each book in the series.
So what about you – are you a series bait junkie like me or do you mourn the lack of stand-alones?  Leave a comment for a chance to win a copy of DIRE NEEDS, book 1 in my new Eternal Wolf Clan series (plus swag!), which releases tomorrow, 3/6!  It's about biker wolves and witches and ghosts…and yes, there is sequel bait.  Come to the dark side – we have cookies.  And wolves…
To comment on Stephanie Tyler's blog please click here.