It was 2005 and I was a frustrated wannabe novelist.
I'd been wanting to write a thriller for years, but every time I started one, I found that my story wasn't as fresh and original as I needed it to be. I was about ready to give up.
Then one day, while researching investigative techniques, I stumbled across an article about geospatial investigation, a little known, cutting-edge way of analyzing the timing, location, and progression of serial crimes that the FBI was starting to use.
It was unique, different, and perfect for my story. Everything began to click and FBI Special Agent Patrick Bowers was born.
THE PAWN released in 2007 and my life would never be the same again.
Since each book takes me around a year to research and write, chronicling Patrick's adventures and cases has been a labor of love for more than a decade.
And now, with the release of the eleventh and final book, EVERY WICKED MAN, the long-running series is coming to an end and it's come time to say goodbye to my old friend.
In my search for authentic locations and characters, writing this series has been a journey that has taken me all across North America—from San Diego to New York City to Charlotte to Milwaukee to Denver and many places in between.
In my research I've been honored to tour the Pentagon and the FBI Academy, ride along with police officers in Detroit, tour abandoned gold mines in the Rocky Mountains, visit military bases in Texas and consult with leading scientists and law enforcement personnel from across the country.
To all of you who have been fans of the series, I'm thrilled you've enjoyed the books and I'd like to thank you for entrusting me with your time. Hearing from you over the years has been a highlight for me.
If you've never read one of the books, I invite you to give them a try. As a prequel, EVERY WICKED MAN sets up the storyline for the next seven books so there's no better time than now to dive in.
To me, the series has offered a deep exploration of human nature—both the depths of evil we can be drawn into and the heights of love and hope we are capable of experiencing.
As Patrick has grown, so have I.
As he has learned to love his stepdaughter, Tessa, so I've learned to grow closer to my own daughters.
As Patrick likes to say, "Everything matters." Well, I've found that that's true not just of his investigations, but in all of life as well.
So thanks, Pat for teaching me not just how to track down serial killers, terrorists, and arsonists, but for letting me learn with you the most important lessons of all.
–Steven James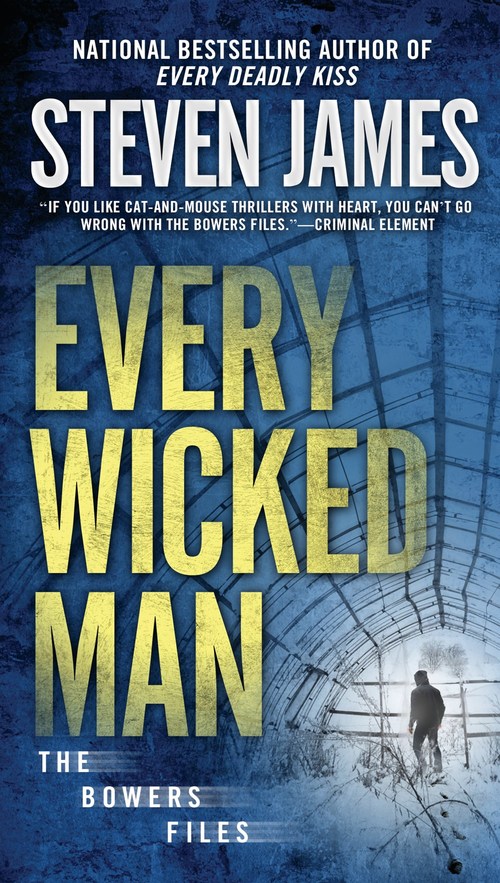 A criminal mastermind's chilling terrorist plot forces FBI Special Agent Patrick Bowers to the brink in the latest thriller from bestselling novelist Steven James.
When a senator's son takes his own life and posts the video live online, Agent Bowers is drawn into a complex web of lies that begins to threaten the people he loves the most. As he races to unravel the mystery behind the suicide and a centuries-old code that might help shed light on the case, he finds a dark pathway laced with twists and deadly secrets that touch a little too close to home.
A fast-paced, intelligent thriller, Every Wicked Man will have readers racing through the pages to its thundering conclusion.
Thriller [Berkley, On Sale: September 4, 2018, Mass Market Paperback / e-Book, ISBN: 9781101991596 / eISBN: 9781101991602]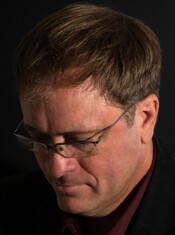 Steven James is the bestselling author of nine novels that have received wide critical acclaim from Publishers Weekly, New York Journal of Books, RT Book Reviews, Booklist, Library Journal and many others. He has won three Christy Awards for best suspense and was a finalist for an International Thriller Award for best original paperback. His psychological thriller The Bishop was named Suspense Magazine's book of the year. Publishers Weekly calls James "[A] master storyteller at the peak of his game."
Steven is an active member of International Thriller Writers, the Authors Guild, Mystery Writers of America, and International Association of Crime Writers. He is also a contributing editor for Writer's Digest. He has a master's degree in storytelling and has taught writing and creative communication around the world. When he's not writing or speaking, you'll find him trail running, rock climbing, or drinking a dark roast coffee near his home in eastern Tennessee.