It's no secret that I absolutely adore ménage stories. There's something just downright decadent about having three (or more) people getting hot and heavy in a relationship. The relationship arcs often take similar paths that you see in romances with two main characters, but a really good ménage has an extra level of depth because of the complicated relationship dynamics. It's really four relationships in one! Each character must have a satisfying relationship with the other two members of the triad, and there's the triad as a whole that needs to function smoothly. Whether these relationships are MMF (male-male- female; where the heroes are bisexual and intimate with each other as well as the heroine) or MFM (male-female-male; where the heroes share the heroine but aren't intimate sexually with each other), they are so much fun to read!
It's definitely complicated, but when you find an author or book who pulls it off spectacularly, it's one of the most rewarding reader experiences to have. You get the awesome relationships, and the opportunity to read some of the hottest sex scenes out there. Two is amazing, always and forever, but three (or more) just ups the game to a whole new level.
If that kind of thing sounds like your jam, I have a list of my top three ménage books for your reading pleasure!
First up is AMERICAN QUEEN by Sierra Simone. This book the first in the New Camelot trilogy, which is a retelling of the Arthur-Lancelot-Guinevere relationship in which the trio is the President, the Vice President, and the First Lady. It's angsty and hotter than hot, and the voice is downright lyrical.
Next in line is UNDERCOVER by Lauren Dane. This was the first ménage I ever read, and it pretty much blew my mind. This is a sci-fi novel, but the focus is really, deeply on the trio of main characters. There's a dose of reunited lovers, a dash of best friend to lovers, and a whole lot of forced proximity and fake relationship. It's EVERYTHING.
My most recent ménage that I adored is THEIRS TO TAKE by Laura Kaye. It's the fourth book in the Blasphemy series, and holy goodness, it brings things to a whole new level. THEIRS TO TAKE features two best friends and the woman they want to share. I love this trio, and I love the whole concept of the Blasphemy as a club, and this series is just gold.
All three of these books have the awesomely complicated relationship dynamics that I adore, and they're all hot enough to melt your Kindle, which is why they ended up on my list.
Of course, I'm always looking to add to my ménage reading list! The more the merrier!
What are your favorite ménage books?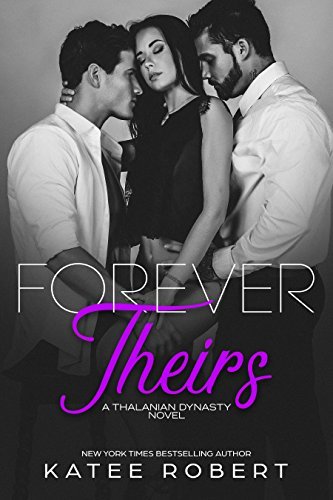 Meg Sanders enjoyed her wild night with a prince and his bodyguard— but now she's moving on. She has enough problems without borrowing the kind of trouble Theo brings just by being who he is. But no matter how determined she is to leave that night a fond memory, she hasn't seen the last of Theo and Galen…
Galen Mikos's life boils down to one goal. Keep Theo alive. But as long as Theo draws breath, he's a threat to the powers that have taken over Thalania— and anyone they associate with runs the risk of becoming a target, too. Galen will never forgive himself if they let their selfish desire for Meg puts her in danger. But it might already be too late…
Theo Fitzcharles might be an exiled prince, but he doesn't intend to stay that way. He's only concerned with one thing—clearing his mother's name and reinstating himself as Crown Prince of Thalania. There's no room in that plan for distraction, especially when it makes him forget himself the way Meg does. But after spending one perfect night with her and his best friend, Theo has no intention of leaving her alone.
Even if it damns all three of them in the process.
Romance Contemporary [Author Self-Published, On Sale: September 10, 2018, e-Book, ISBN: 2940155563280 / eISBN: 9780998840253]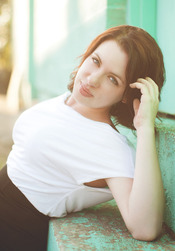 New York Times and USA TODAY
bestselling author Katee Robert learned to tell her stories at her grandpa's knee.
Her 2015 title, The Marriage Contract, was a RITA
finalist, and RT Book Reviews named it "a compulsively readable book with just the right
amount of suspense and tension." When not writing sexy contemporary and romantic
suspense, she spends her time playing imaginary games with her children, driving her
husband batty with what-if questions, and planning for the inevitable zombie apocalypse./p>