She was a bleeding heart. She was going off the deep end. She was becoming a furry—not that there was anything wrong with that. She knew a few really nice furries. No, it was more like she was becoming one of those women who turned prison pen pal to guys like Bundy and Richard Ramirez. There were a dozen explanations going through Neha's head when she left lockup and returned to the real world, but there was only one image. Joe Peluso, right before he kissed her. That brutish face, still a little bruised and cut. And his eyes. Looking too far. Seeing too much. She'd dealt with plenty of sexual overtures, but she'd never, ever had anyone look at her that way. Like she was the beginning, middle, and end.
He wanted her. No, more than that, he craved her. She'd never been the subject of this kind of desire. The men she'd dated… She'd had to work them to arousal, convince them to do the same for her. Usually in exchange for a blow job. They'd never been turned on just by being near her. She'd never been out of her head just being around one of them. It was overwhelming…and it was exactly whelming enough. Like a drug in her veins. She'd had one hit and she was spoiled. I want, I need to be wanted like that.
It was unprofessional. A complete breach of ethics. She needed to tell Dustin and Nate ASAP and recuse herself from any involvement with Joe's case. But she didn't reach for her cell when she hit the sidewalk on Atlantic Avenue. Instead, she slumped against a lamppost, her fingers going up to her lips. It was ridiculous that she could still feel him. It had been over before it even began. But she traced the kiss anyway. Gentle. A surprise. But not a demand. What was that Katy Perry song? I kissed a prisoner, and I liked it…no, worse…I kissed a werewolf, and I liked it. Oh god, she was a fucking head case.
It took Neha the entire walk back to the office to get ahold of herself…and once she was there, safely ensconced in the Brooklyn Heights brownstone that Dickenson, Gould, and Smythe had called home for more than a decade, she'd somehow already convinced herself to not say a word about the line that Joe had crossed. The line that she let him cross because she was already way too invested in him.
And because she'd learned he was smart—that his brooding silences hid a sharp mind that missed nothing. And he was funny. Sure, his humor generally skewed toward lewd, but he made her laugh with those pervy quips more often than not. And all the dry facts she'd absorbed when DGS first took his case were personal now. They had context. She understood why he was a loner. His mother had an aneurysm when he was two and never recovered. His father crashed into a guardrail seven years later in a fatal DUI. He'd been shuffled back and forth between foster homes and the care of an elderly grandmother, crunched through the system for years. Only finding stability when family friends in Maspeth took him in until he was old enough to enlist in the Marines. Papa and Ma drove her up a wall sometimes, but she couldn't imagine not having them in her life. Or her older brothers, who'd taught her how to be tough and scared away entirely too many potential high-school boyfriends. She knew instinctively that Joe would be that kind of brother, given the chance. But kids like him didn't get chances. Most grown men like him didn't either. And somehow, in what was probably the most imprudent decision she'd made in a long time, she wanted to give him one.
She wanted to save him. Like those gullible, idealistic heroines in movies. "Don't get too involved," Nate had warned her. "I know the guy's got charisma, but we need to use that against the prosecution, not weaponize it against ourselves." But it was too late to point Joe Peluso elsewhere. He'd zeroed in on her. And she was a willing target.
No. Stop it. Neha looked around her cubicle, using basic grounding tricks to snap herself out of her head. Four things she could see—the Lord of the Rings action figures on her desk. Three things she could hear—two of the paralegals discussing their superior, the hum of the copier, the crackle of the aging light fixtures. Two things she could smell—someone's Italian lunch and the nail polish her fellow associate, Tania, was applying in the next cube over. And one basic bit of truth: this wasn't a noble campaign for Joe's rights; it wasn't some touchy-feely Lifetime movie. It was lust.
Third Shift #1
PARANORMAL ROMANTIC SUSPENSE
Joe Peluso has blood on his hands, and he's more than willing to pay the price for the lives he's taken. But lawyer and psychologist Neha Ahluwalia is determined to help him craft a solid defense…even if she can't defend her own obsession in the process. Because he's also a shapeshifter—and minority populations need help now more than ever. When Joe's trial is torn apart in a blaze of bullets, Neha only knows that she'll do anything to defend Joe…even if that means protecting him from himself.
Romance Paranormal | Fiction [Sourcebooks Casablanca, On Sale: January 26, 2021, Mass Market Paperback / e-Book, ISBN: 9781728214979 / eISBN: 9781728214986]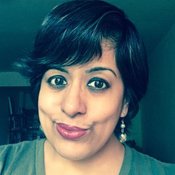 Editor, writer, American desi and lifelong geek Suleikha Snyder is an author of contemporary and erotic romance. A passionate advocate for diversity and inclusivity in publishing, Suleikha is frequently ranting when she should really be adding to her body of work — which includes multiple Bollywood-set romances and several shorts and novellas. Suleikha lives in Chicago, finding inspiration in genre fiction, daytime and primetime soaps, and anything that involves chocolate or bacon.