After yesterday's delicious kickstart by Kendra Elliot, we're so excited about today's post from contemporary romance author, Laura Trentham because she has a delectable dessert recipe! The first book in her Highland, GA series, A HIGHLANDER WALKS INTO A BAR, will be in stores later this summer.
Be sure to check out our other Summer BBQ Recipe Roundup posts all week!
Day 1: http://freshfiction.com/page.php?id=10089
***
A Highlander Walks Into a Bar answers the age-old question: What would you do if your mother brought home a handsome six-foot tall Scotsman as a souvenir? (You thought I was going with, What does a Scotsman wear under his kilt, didn't you? ☺)
Our heroine, Isabel Buchanan, tries to her suspicions the man is planning to take advantage of her mother, because she has bigger problems. The annual Highland Festival is only three weeks away and she and her mother are in charge!
Enter Alasdair Blackmoor, another handsome Scot who harbors his own suspicions about Isabel and her mother's intentions with his uncle. Hilarity (and passion) ensues as Isabel and Alasdair spar and try to ferret out the truth.
A Highlander Walks Into a Bar is a wild romp during a Georgia summer. I dare you to name a more Southern and summery dessert than a blackberry cobbler. This easy, delicious twist on a traditional cobbler is made in a cast iron skillet!
Skillet Cobbler
Ingredients
¾ cup brown sugar
1 stick butter
2 piecrusts, refrigerated and ready to roll out
Berries/fruit
¾ cup white sugar
Extra butter to dot top
Directions:
Step 1: Melt butter in large cast iron skillet on low-med heat on the stove top. Add brown sugar and stir to combine. Place one piecrust over sugar/butter mixture.
Step 2: Fill the skillet with fruit. Several cups (~four cups) of fresh blackberries or sliced peaches or apples (or other fruit) can be used.
Step 3: Sprinkle fruit with white sugar. Cover with second pie crust and dot liberally with butter.
Step 4: Cook at 350 degrees for thirty minutes or until golden brown and bubbly at the edges. Serve warm with ice cream.
Tip: Crimp or tuck edges of pie crust and put a cookie sheet underneath to catch any juices that bubble over.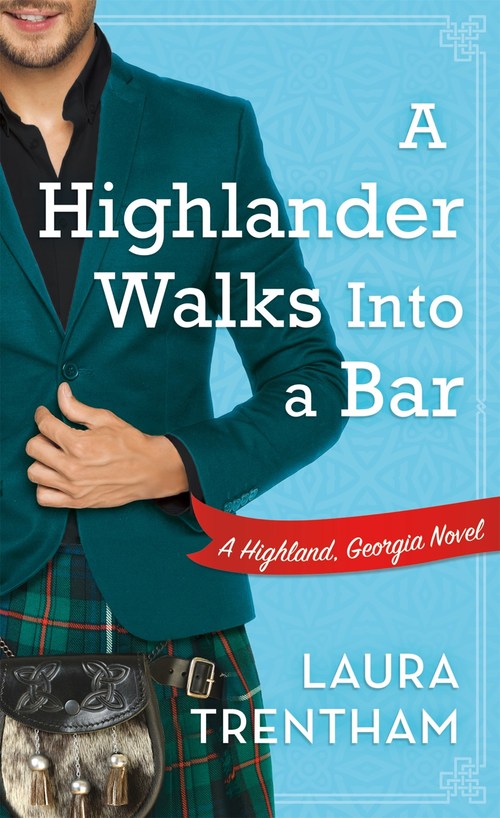 The timeless romance, soaring passion—and gorgeous men—of Scotland comes to modern-day America. And the rules of love will never be the same…
A brand new series from Laura Trentham, full of love, laughs…and highlanders!
Isabel Buchanan is fiery, funny, and never at a loss for words. But she is struck speechless when her mother returns from a trip to Scotland with a six-foot-tall, very handsome souvenir. Izzy's mother is so infatuated by the fellow that Izzy has to plan their annual Highland Games all by herself. Well, not completely by herself. The Highlander's strapping young nephew has come looking for his uncle…
Alasdair Blackmoor has never seen a place as friendly as this small Georgia town—or a girl as brilliant and beguiling as Izzy. Instead of saving his uncle, who seems to be having a lovely time, Alasdair decides he'd rather help Izzy with the Highland Games. Show her how to dance like a Highlander. Drink like a Highlander. And maybe, just maybe, fall in love with a Highlander. But when the games are over, where do they go from here?
Romance Comedy [St. Martin's Paperbacks, On Sale: July 30, 2019, Mass Market Paperback / e-Book, ISBN: 9781250315014 / eISBN: 9781250315021]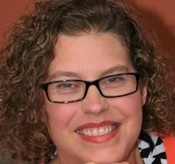 Laura Trentham was born and raised in a small town in Northwest Tennessee. Although she loved English and reading in high school, she majored in Chemical Engineering (in order to avoid becoming a starving artist!) and worked in a hard hat and steel-toed boots for several years.
Now living in South Carolina with her husband and two children, she writes historical and contemporary romances that are a little dark, a little funny, and a whole lot of sexy.