Growing up my favourite Disney movie was The Little Mermaid. I wanted to have Ariel's signature red hair, and I loved shiny things like she did. I was fascinating with anything "underwater" like reefs and sharks and colourful fish. Basically, I knew if Ariel was a real person, we would totally be BFFs. I was also a huge fan of all the 90's Disney movies: Aladdin, Beauty and the Beast, The Lion King… it was a good era for Disney.
As I grew older, I assumed that fairy tales would lose their shine. After all, I knew what the real world was like and fairy tales were far from realistic…right? Well, maybe not. If you look past the themes of fairy tales to the message behind it, there's something that still deeply resonates with me as an adult. Take Beauty and the Beast, for example. Belle had standards, she isn't going to settle by living someone else's dream. She most certainly wasn't going to change all that because the people in her town thought she was an odd duck. As an odd duck with big dreams myself, I appreciated that.
What about The Lion King where we learn about loyalty and family ties. Or in Aladdin, how we learn that who we are is what's important and that trying to be someone else is a losing game. As time moved on, I continued to love Disney movies. Frozen is another favourite and I watched it for the first time with my sister. It's a total Girl Power movie, with the sisters taking centre stage in that story.
I also love that Disney movies explore the capacity for change and growth, and it supports one of my greatest held beliefs: that we become better versions of ourselves when we're supported by love. Love helps to shape us, it changes us for the better.
It's the whole reason I read and write romance, because I believe in the healing power of love. I once heard someone call romance the genre of hope because the happy ending reinforces the idea that no matter the trials and tribulations we face, everything will be okay in the end. To me, it goes even deeper. Romance tells us that even if we're not who we want to be today, that we can become that person. That in learning to love someone else, we can learn to love ourselves.
So, that is why I continue to write stories with a fairy tale twist. How To Lose a Fiancé is a Cinderella story that's flipped on its head, where a good girl decides to ditch her pearls and fashionable wardrobe in the hopes of avoiding an arranged marriage with a sexy Greek billionaire. She uses all manner of things to repel him, including clown pants and a taxidermy fox.
But in the end, just like in Disney movies, my characters must grow and change. They have to examine their goals, make the tough decisions about what kind of person they want to be and examine how love makes them whole. I love writing romance as much as I love watching Disney movies because I believe everyone has the power change. I believe in the healing power of love.
And, most of all, I believe that life is much improved with a regular dose of happily ever after.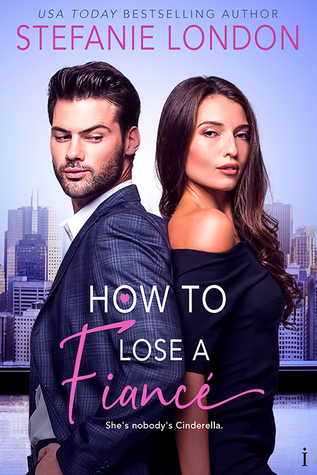 Sophia Andreou has always been the "good daughter" who tried to keep her domineering father happy. She followed the rules and did everything that was asked of her. But this time, her father is asking too much. The family company is crumbling, and her father has arranged a marriage to a Greek billionaire who can save their property business. What?! Umm no thank you. If Cinderella can dress up to win a prince, surely Sophia can do the opposite and ditch hers…
Dion Kourakis has come a long way from being an orphan with only a single friend to his name. Now he runs a billion-dollar investment company and has the respect of everyone in Europe. His charming personality covers a lot of emotional scars, including his desire to make his mentor proud. Dion doesn't exactly want a bride to go along with his next business deal, and he plans on letting the lass down gently when they meet…
Only, his future bride has turned out to be nothing like what he thought she'd be. She's quirky and has a habit of turning up to social events in strange outfits. It doesn't take a genius to figure out what she's up to, but the harder she tries to convince him she'd be an awful wife, the more he wants to convince her they'd be perfect together.
Romance Contemporary [Entangled Indulgence, On Sale: June 17, 2019, e-Book, ISBN: 9781640637856 / ]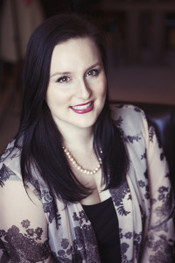 Books that make you laugh a little, and love a lot.
Stefanie London is the USA Today bestselling author of over fifteen contemporary romances and romantic comedies.
Stefanie's books have been called "genuinely entertaining and memorable" by Booklist, and her writing praised as "Elegant, descriptive and delectable" by RT magazine. Her stories have earned prestigious awards such as the RT Top Pick and have achieved bestseller status with USA Today and iBooks.
Growing up, Stefanie came from a family of women who loved to read. After sneaking several literature subjects into her 'very practical' Business degree, she got a job in Communications. But writing emails for CIOs didn't fulfil her creative urges, so she turned to fiction and was finally able to write the stories that kept her mind busy at night.
Originally from Australia, she now lives in Toronto with her very own hero and is currently in the process of doing her best to travel the world. She frequently indulges in her passions for good coffee, lipstick, romance novels and anything zombie-related.