We're excited to bring you the Summer BBQ Recipe Roundup! Join us all week for great books, awesome authors, and delicious recipes to create the perfect BBQ menu! Read on for our first recipe, shared by Lynn Austin, and learn more about her new inspirational historical novel, IF I WERE YOU. And be sure to come back the rest of the week for more fun and book giveaways!
My newest novel, If I Were You, begins in the summer of 1950. Audrey Barrett has endured the devastating bombing Blitz in London during World War II. She has fallen in love and married an American soldier who was stationed in England. And now she has moved to the US as a British war bride. She lives in one of the thousands of postwar bungalows that sprang up in new neighborhoods all over America after the war.
As chapter one begins, Audrey and her four-year-old son, Robbie, are enjoying a swim in the backyard pool. Then–surprise! A woman claiming to be the real Audrey Barrett rings the doorbell, holding her four-year-old son, Bobby, by the hand. The two Audreys know each other. They were best friends until they parted ways in England four years ago. Now both of their lives are about to change.
As the former friends try to decide what to do, the novel flashes back to the story of how they first met as children in Wellingford Hall. The stately manor house is a Downton Abbey-style mansion, where one friend is the rich girl, the other her scullery maid. During the war, the friends join the Women's Royal Army Corps, where they drive and repair military vehicles and ambulances. They meet and fall in love with two American servicemen stationed in England before the Normandy invasion. So how and why did these two very different women end up claiming the same identity? And how will their story end?
Meanwhile, on her suburban backyard patio in 1950, Audrey might decide to grill T-bone steaks on her charcoal grill and serve appetizers to her guests. She was more likely to call them hors d'oeuvres or canapés back in 1950, and popular ones were deviled eggs, cocktail shrimp, cream cheese and cucumber sandwiches, and bacon-wrapped sausages. None of those 1950s appetizers looked . . . well . . . appetizing to me, so here is one of my simple summer favorites. I hope you'll enjoy my bruschetta as you sit beside your swimming pool and read If I Were You.
Bruschetta
8 plum tomatoes, seeded and chopped
8 leaves of fresh basil, chopped fine
1 clove of garlic, minced
2 Tablespoons extra virgin olive oil
Salt and pepper to taste
Mix all ingredients together and serve on slices of French bread or baguettes that have been brushed with olive oil and toasted until golden brown.
(Photograph is from the internet: tin eats https://www.recipetineats.com/real-tomato-basil-bruschetta/)
***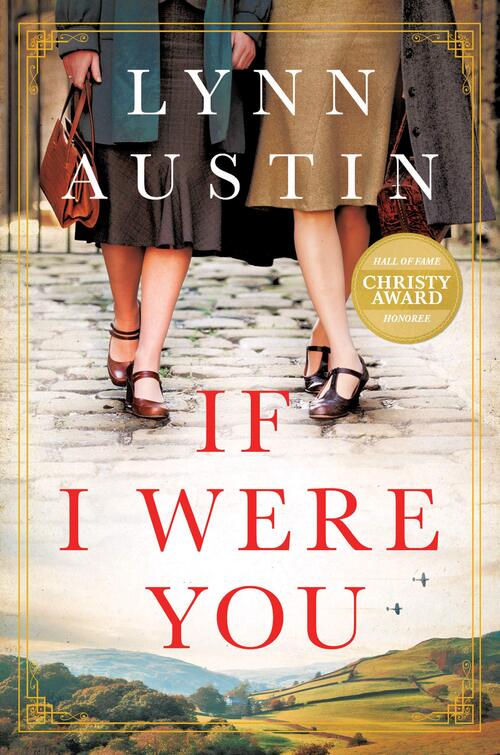 From bestselling and eight-time Christy Award-winning author Lynn Austin comes a remarkable novel of sisterhood and self-discovery set against the backdrop of WWII.
1950. In the wake of the war, Audrey Clarkson leaves her manor house in England for a fresh start in America with her young son. As a widowed war bride, Audrey needs the support of her American in-laws, whom she has never met. But she arrives to find that her longtime friend Eve Dawson has been impersonating her for the past four years. Unraveling this deception will force Audrey and Eve's secrets–and the complicated history of their friendship–to the surface.
1940. Eve and Audrey have been as different as two friends can be since the day they met at Wellingford Hall, where Eve's mother served as a lady's maid for Audrey's mother. As young women, those differences become a polarizing force . . . until a greater threat—Nazi invasion–reunites them. With London facing relentless bombardment, Audrey and Eve join the fight as ambulance drivers, battling constant danger together. An American stationed in England brings dreams of a brighter future for Audrey, and the collapse of the class system gives Eve hope for a future with Audrey's brother. But in the wake of devastating loss, both women must make life-altering decisions that will set in motion a web of lies and push them both to the breaking point long after the last bomb has fallen.
This sweeping story transports readers to one of the most challenging eras of history to explore the deep, abiding power of faith and friendship to overcome more than we ever thought possible.
Inspirational Historical [Tyndale House Publishers, On Sale: June 2, 2020, Trade Size / e-Book, ISBN: 9781496437303 / eISBN: 9781496437303]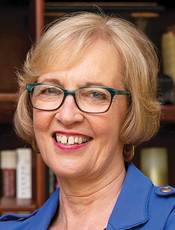 Lynn Austin has sold more than one and a half million copies of her books worldwide. A former teacher who now writes and speaks full-time, she has won eight Christy Awards for her historical fiction and was one of the first inductees into the Christy Award Hall of Fame. One of her novels, Hidden Places, was made into a Hallmark Channel Original Movie. Lynn and her husband have three grown children and make their home in western Michigan. Visit her online at www.lynnaustin.org.
What's your favorite historical time period to read about? Tell us and you'll be entered to win a copy of IF I WERE YOU by Lynn Austin. US and Canada only–Good Luck!!
dynlann crush bbq