Instead of trying to find your perfect match in a dating app, we bring you the "Author-Reader Match" where we introduce you to authors as a reader you may fall in love with. It's our great pleasure to present Cindi Myers!
Writes:
Fast-paced, emotionally intense romantic suspense. Running Out of Time is the fourth book in Harlequin Intrigue's Tactical Crime Division miniseries and features two agents undercover in a small town on the trail of a poisoner and a bomber.
About:
A homebody author with a taste for adventurous reads seeks readers willing to share the adventure and the search for true love. I enjoy smart characters who engage in fast-paced banter and flirt with intense sexual tension, all while testing their mettle hunting down dangerous criminals. I like chocolate, books, knitting, cooking and dogs.
What I'm looking for in my ideal reader match:
Must love reformed bad boys who aren't afraid to risk everything for love.
Can relate to smart heroines who still have a thing or two to learn about relationships.
Enjoys barbecue dinners, dancing to country music in a bar by the lake, and staking out a suspect on a long summer night.
Believes in happily ever after when the right two people find each other
What to expect if we're compatible:
Flawed characters you can root for.
Humor mixed in with the suspense and romance.
A soft spot for a hero and heroine who overcome the mistakes of the past.
A writer who thinks her readers must be some of the best people in the world.
Tactical Crime Division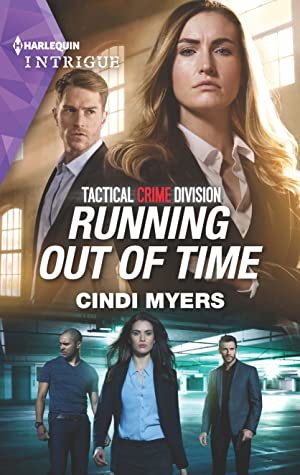 When a terrorist is on the loose,
the Tactical Crime Division is on the case.
To find out who poisoned medications, two of TCD's agents are tapped to go undercover posing as a married couple and infiltrate the company. But as soon as Jace Cantrell and Laura Smith arrive at Stroud Pharmaceuticals, someone ups the ante by planting explosives in their midst. Turns out that the small-town family business is hiding a million secrets. Could they unknowingly be protecting a vengeful killer?
Romance Suspense | Romance Series [Harlequin Intrigue, On Sale: June 16, 2020, Mass Market Paperback / e-Book, ISBN: 9781335136589 / eISBN: 9781488067464]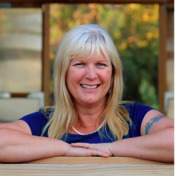 Cindi Myers believes in love at first sight, good chocolate, cold champagne, that people who don't like animals can't be trusted and that God obviously has a sense of humor. She also believes in writing fun, sexy romances about people she hopes readers will fall in love with. After penning seven historical romances under her maiden name, Cynthia Sterling, Cindi decided to give modern-day love stories a try. Now she's hooked and hopes to write many more sexy, sassy contemporaries. In addition to writing, Cindi enjoys reading, quilting, gardening, hiking, and downhill skiing. She lives in the Rocky Mountains of Colorado with her husband and three spoiled dogs.