With my new release, Mona Lisa Darkening, just out in mass market paperback—the first one of my novels to do so—I'm left scratching my head a bit. One reader emailed me with praise for switching the series from the more expensive trade paperback to the smaller and economical mass market paperback format. But two other readers queried, asking if Mona Lisa Darkening would possibly be available in trade or hardcover format, which they preferred. I'm sorry to say no. But it surprised me greatly that they would ask. I'd love to hear which format others prefer, and why.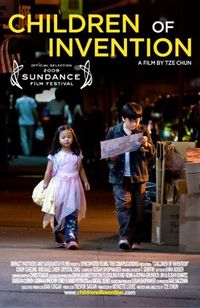 Okay, some happy news. My 11-year-old son, Michael Chen, recently starred in a small independent film called Children of Invention, an amazing experience all in itself, but now we've just learned that it's been accepted into the 2009 Sundance Film festival, under the Spectrum category! Here's a link to the other 15 films in the category—the Spectrum group is halfway down the page. Robin Williams, Ashley Judd, Mary Tyler Moore, and the like are listed there!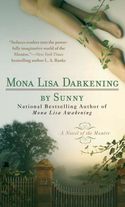 And, as listed in my son's bio, he's a great dancer. Here's a ballet clip I just posted of him on YouTube from last year's recital.
I'm giving away one free copy of MONA LISA DARKENING to one of the brave souls who posts a comment here. Any topic is welcome. Don't be shy. Would love to hear from you.
Sunny
www.sunnyauthor.com
MONA LISA BLOSSOMING, PRISM Award winner
OVER THE MOON, PRISM Award winner
LUCINDA, DARKLY, PRISM 2nd place winner