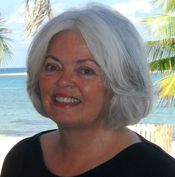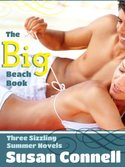 I live twenty minutes from Palm Beach, a fifteen mile long island on Florida's south east coast. My husband and I drive over there at least once a week. We don't go for Worth Avenue's high end shopping, or to dine at glitzy restaurants, or for a drive-by of the opulent mansions. We go for the beach.
Ahhh…the beach. Perfectly tended, life guard protected and still public. Besides all that, it's the nearest patch of salt scented real estate to our home. So good for planting our beach umbrella (red with a Campari logo), setting up our sand chairs and indulging in our weekly ritual of people watching. (Okay, my husband goes to swim, so let me tell you about the guys.)
You would be amazed by the cross section of male society I've seen there. A mosaic of men – all shapes, all sizes, and all ages. Oooh, baby let the show begin and set it to the sounds of English, Spanish, French, Portuguese and German. By the way, I'm still not getting the appeal of Europeans in mini-Speedos. Nor do I gaze fondly upon American men in Jams. (Excuse me, sir, the 90's called and they want their baggy, saggy, knee-length swim wear back. Yesterday.) Multiple tatoos? My jury's still out on that, but neatly done, not so bad.
Those men in their Tommy Bahama's type swim trunks are a joy to behold. Especially those tanned, toned types strolling thebeach or wading in the waves. Sometimes the scene is, to my writer's eye, pure perfection. I saw (okay, it wasn't George Clooney, but just as handsome) a guy lift his bikini clad girlfriend out of the water, hold her there then kiss her. Nothing beats a moment like that, not even a Dolce & Gabbana ad.
That same afternoon I found a champagne cork next to my sand chair. The muses were on their game. I was inspired.
What woman doesn't enjoy a little romance set at the beach? And by beach, I mean any beach. Down in the Keys. Over on Florida's gulf coast. Up on the Jersey shore. (A certain reality show excluded from your fine thoughts, please.)
SPLASH!
Why not publish a 3-in-1 ebook where all three novels are set at the beaches mentioned above, and call it THE BIG BEACH BOOK? So I did. A WOMAN TO BLAME, GLORY GIRL and A MAN LIKE THIS will have you romancing the beach in your own mind. Note: Cold margaritas will enhance this activity.
Now, if you'll excuse me, the margarita in my plastic cup is losing it's chill and there's a man down there by water's edge who looks a little like George Clooney.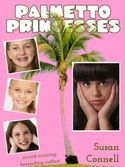 By the way, I've recently released another e-book set in another Florida beach town. This one is for the eight to twelve year old reader (known in the world of books as middle readers.) If you have a pre-teen girl in your house, or know one, I think, by the reader mail I've been receiving, they'd like Palmetto Princesses. It's a "new girl at school" story, but rather then my paltry synopsis, let me have the main character, daughter of a famous archaeologist, tell you a bit about it.
"I'm Isabella Jones (Izzy to my friends…if I had any!) and I'm the "new girl" in 6th grade. You can read about my rocky road to friendship, impressing my teacher and, if I'm lucky, becoming a princess. One of the PALMETTO PRINCESSES. And you can find out if my widowed dad is really dating my teacher. This e-book is for 8-12 year olds – like me."
To comment on Susan Connell's blog please click here.