1–What's the name of your latest release? 
2–What is it about?
Theo Bogart is hiding out in San Francisco to escape the tabloid press after a family tragedy in her native England. For the past year she's lived a secret life, concealing her identity from her new friends and neighbors.  Dangerous family secrets follow her and when the woman who threatens to expose her is murdered, Theo is plunged into the kind of danger she fled 5,000 miles to escape.
3–What word best describes your main character(s)? 
Conflicted.

4–What makes your story relatable?
Theo thinks she's alone but finds good friends and even love where she least expects it.
5–Who are the people your main characters turn to when they need help? 
Theo relies on her gruff and secretive grandfather and her best friend, Nat, who owns a neighborhood coffee shop.
6–What do you love about the setting of your book? 
Are you kidding?  It's San Francisco! I love everything about the city, lived there for years, and enjoy revisiting it through Theo's adventures.
7–Are you a plotter (follow an outline) or a pantster (write by the seat of your pants)?
Definitely a pantster–even when I write an outline I dash down unmarked pathways at the slightest excuse.

8–What is an ideal writing day for you? 
A few hours in the early morning and then another couple of hours in the late afternoon or early evening, helped along by lots of tea.
9–Do you listen to music while you write, need total silence, or do you have the TV on?
No music, no TV, no conversation. In fact, there's a bird singing outside right now and it's all I can do not to shout at it to cut it out!
10– How do you approach research? 
When I'm doing research about San Francisco, I draw on the years I lived there but always update my information. One brief scene in The Man in the Microwave Oven takes place on one of the city's main thoroughfares, which I originally described as a slow-moving tangle of heavy traffic. I learned that the city closed the street to private vehicles earlier this year which eased up on the traffic jams, so I rewrote the scene. In another instance, one of my characters is arrested and a high bail is set for his release but this November, California voters may eliminate the bail system for people awaiting trial. I kept the scene because I had no way of knowing which way the vote will go. Everyone is familiar with the bail system after forty years of TV police procedurals and detective shows so it's a kind of shorthand for what's happening to the character.  I do try to keep things accurate—I'd never even touched a handgun before I decided Theo needed one; I spent two hours at a local gun shop trying out various models and discussing alternatives with the owner. 
11–What is your publishing journey story? 
It's an unusual one–I submitted my manuscript to the Mystery Writers of America/Minotaur Books First Crime Novel Contest and I won.  The award came with a Minotaur Books publishing contract which resulted in publication of my first mystery, "The Man on the Washing Machine."
12–Do you have critique partners/writing groups you want to give a shout-out to? 
I belonged to a writers group with mystery authors Gillian Roberts, Susan Dunlap, and Louise Ure, who were my friends, my inspiration, and a source of practical help. I can't thank them enough.

13–What're the most frustrating things about being an author? 
I suppose it's the length of time it takes for a traditionally published manuscript to turn up in bookstores. As a newspaper reporter I was accustomed to seeing Monday's interview in Tuesday's paper. I've learned to be patient, because I know how much effort and care goes into every book and it shows.

14–What's your favorite scent?
I love anything with lemon scent or flavor and keep a bottle of essential lemon oil in my kitchen and bathrooms.  But if you mean cologne, I wear Estee Lauder's White Linen. It's light and fresh and makes me feel cool in the summer. 
15–What movie will you watch no matter what if it's on TV?
I have two favorites–LOVE, ACTUALLY and Kenneth Branagh's MUCH ADO ABOUT NOTHING. I'm a romantic at heart.
16–Do you like breakfast, lunch, or dinner best?
I like a sort of hybrid between breakfast and lunch. I don't usually eat my first meal until ten or eleven in the morning at which time I can decide whether I feel more like a cereal-and-eggs breakfast or a sandwich-and-chips lunch.

17–What's one thing you wish you knew more about?
I'd like to learn to play the piano.

18–What's the silliest thing you've recently done?
I adopted a stray kitten.  She's my first cat and the learning curse has been considerable for both of us.

19–What can readers expect from you next? 
A third Theo Bogart mystery.
20–How can readers reach you? 
I can be reached most easily through my website, www.susancox.net and my Face Book page, https://www.facebook.com/susancoxauthor/.
Theo Bogart Mysteries # 2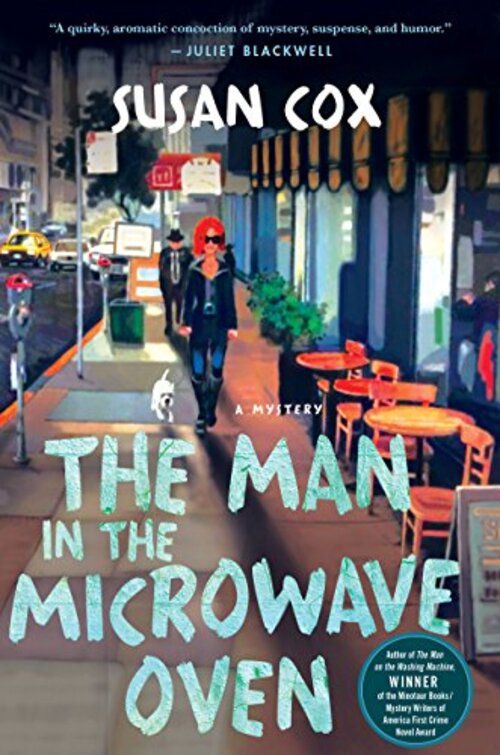 Following Susan Cox's Minotaur Books/Mystery Writers of America First Crime Novel award-winning debut, The Man in the Microwave Oven is her next delightfully quirky mystery featuring San Francisco transplant Theo Bogart.
Fleeing from a murder and family tragedy in her native England, where she was the scandal du jour for the tabloid press, Theo Bogart changed her name and built an undercover life in a close-knit San Francisco neighborhood. She didn't expect to find love and friendship there, and now she doesn't know how—or if—to reveal the truth.
After a confrontation with a difficult neighbor, Theo fears her secrets are about to be uncovered after all. When the woman who threatened to expose her is murdered, Theo is embroiled in the kind of jeopardy she crossed an ocean to escape. Worse yet, dangerous family secrets have followed her. Theo's grandfather unveils a glimpse of the shadowy world he once inhabited as an agent for the British Secret Service, bringing an even bigger breed of trouble—and another death—to Theo's doorstep. She finds herself fighting to protect herself, her family, and her new friends, aware that one of them might be a murderer.
Susan Cox has once again painted a delightfully quirky portrait of a colorful San Francisco neighborhood and a woman finding her way through exactly the kind of scandalous mystery she was trying to leave behind.
Mystery [Minotaur Books, On Sale: November 3, 2020, Hardcover / e-Book, ISBN: 9781250116208 / eISBN: 9781250116215]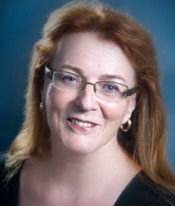 SUSAN COX is a former journalist. She has also been marketing and public relations director for a safari park, a fundraiser for non-profit organizations, and the president of the Palm Beach County (Fla.) Attractions Association. She considers herself transcontinental and transatlantic, equally at home in San Francisco and Florida and with a large and boisterous extended family in England. She frequently wears a Starfleet communicator pin, just in case. Her first novel, The Man on the Washing Machine, won the 2014 Minotaur Books/Mystery Writers of America First Crime Novel Competition.