With the success of binge-worthy content like To All the Boys I've Loved Before, Dumplin', Good Omens, The Handmaid's Tale, and Anne with an E, streaming services are becoming the new go-to when you want to adapt a book. Now that Netflix has snatched up the rights to Leigh Bardugo's Grishaverse, I've started thinking about what I'd like to see them tackle next. Here are five of my favorite books that I think Netflix could do justice.
The Hearts We Sold by Emily Lloyd-Jones
This is a melancholy urban fantasy about a girl who makes a pact with a demon for tuition money. (Honestly, if it were me… I'd consider it.) Agreeing to serve the demon for two years, Dee quickly finds herself in over her head, but at least she's not alone – she's also working among some other hapless teenagers who made similar deals. She finds herself falling in love with one of her fellow charges, but she's determined to ignore it, especially considering there's no guarantee she'll survive the length of her contract.
This book has become one of my all-time favorites, and I think a movie adaptation would give it some much-deserved spotlight. And who knows? Maybe Netflix could go the route of The Handmaid's Tale and expand the story and world beyond what we saw in the book!
This is a dark, deliciously diabolical superhero (and supervillain) story from one of the greatest authors of our time. Following the feud between two super-powered, morally skewed college roommates-turned-mortal enemies, Vicious and its sequel Vengeful are packed full of action, complex characters, schemes, and gambits piling up against each other, and, of course, amazing (and sometimes terrifying) superpowers. These books aren't overly-long, but they are
dense – a lot happens, and I think a Netflix series would capture all the details and nuances much more effectively than a couple two-hour movies. Not to mention, the books already have a loyal and enthusiastic fandom online.
We could make this happen. We have the resources.
The Merciless by Danielle Vega
This is a four-book teen horror series with a Southern gothic vibe – and with the success of Chilling Adventures of Sabrina, it could find an audience in streaming. Beginning when Sofia moves to a rural Mississippi town and befriends a trio of popular, deeply religious girls, this is a story filled to the brim with paranoia, tension, and talk of demons and the Devil. I'd love to see the books' eerie and old-fashioned horror brought to the small screen!
This is a spooky graphic novel, perfect for Halloween reading – and an animated adaptation. Our heroine is moody, insecure teenager Anya, who is dealing with all the usual issues of high school life. Her crush has a perfect girlfriend, she doesn't like the way she looks, her mother is embarrassing and doesn't understand her… oh, and she just fell down a well. But she's not alone down there. There's also a ghost of a young girl named Emily. And she is happy to be Anya's friend forever. I think, with the right animation team and voice actors, Netflix could do wonders with this story, and make it into a Halloween classic.
The Gentleman's Guide to Vice and Virtue by Mackenzi Lee
This hilarious, historical romp through Europe was made for binge-watching. Our hero is Monty, a born-and-bred gentleman who absolutely sucks at actually being a gentleman, and is
much better at his role as the family disappointment. What was supposed to be a Grand Tour through Europe quickly turns to him, his younger sister, and his best friend (and secret crush) running for their lives. (And it's totally Monty's fault, of course.)
Not only would this book's settings and hysterical dialogue translate well for the screen, a Netflix miniseries could get all the book's depth and detail, without having to make any of the cuts a traditional film adaptation would have to – win/win!
And for an honorable mention… my book! Most Ardently is a modern-day, LGBT+ retelling of Pride and Prejudice, written for both hardcore Jane Austen fans, and those who have never even heard of her. If you're looking for an enemies-to-lovers romance with a lot of humor and heart, check it out!
Talking to you specifically, Whoever Runs Netflix. My inbox is open.
Kidding. Mostly.
Let me dream.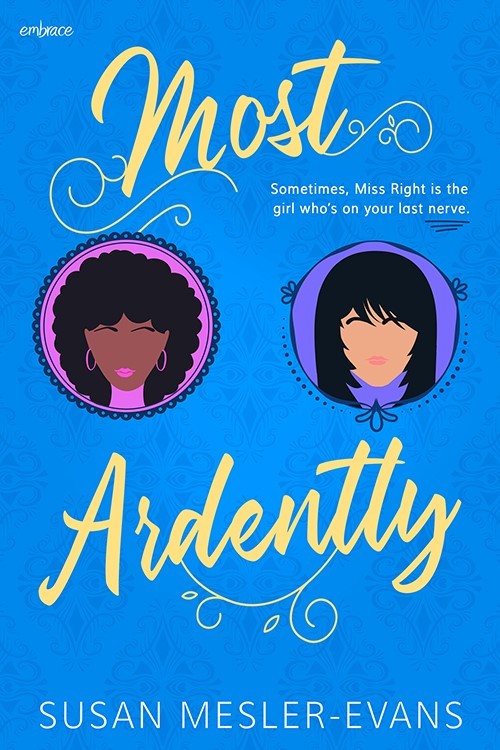 Elisa Benitez is proud of who she is, from her bitingly sarcastic remarks, to her love of both pretty boys and pretty girls. If someone doesn't like her, that's their problem, and Elisa couldn't care less. Particularly if that person is Darcy Fitzgerald, a snobby, socially awkward heiress with an attitude problem and more money than she knows what to do with.
From the moment they meet, Elisa and Darcy are at each other's throats — which is a bit unfortunate, since Darcy's best friend is dating Elisa's sister. It quickly becomes clear that fate intends to throw the two of them together, whether they like it or not. As hers and Darcy's lives become more and more entwined, Elisa's once-dull world quickly spirals into chaos in this story of pride, prejudice, and finding love with the people you least expect.
Romance LGBTQ | Romance Contemporary | Multicultural Romance [Entangled Embrace, On Sale: October 21, 2019, e-Book, ISBN: 9781640638006 / eISBN: 9781640638006]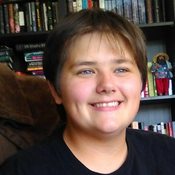 Susan Mesler-Evans is a writer, college student, D&D enthusiast, theatre nerd, and horrific procrastinator. Born and raised in Columbus, Ohio, Susan now lives in Florida, and can often be found reading, scrolling through Tumblr until 2 AM, overanalyzing her favorite fictional characters and relationships, binge-watching comedies on Netflix, thinking about writing, and even, on occasion, actually writing.