I watched a couple of construction workers come into the coffee shop. Followed by several other customers.
I should be heading back to the office. The late-afternoon crowd is starting to come in.
It wasn't that I didn't like swimming with the sharks in the corporate world, but I wasn't used to a sedentary lifestyle cooped up in an office all day.
I glanced at the grubby men in orange vests who were ordering their coffee, knowing I had more in common with them than I did with all the other suits I saw on a daily basis.
But I wasn't one of them anymore, the guys who busted their asses physically every single day to make a living.
In some ways, I really missed the comradery I'd had in construction with all of my fellow builders. I'd been part of a team. Yeah, it had been tough, exhausting work sometimes, but I'd liked getting my hands dirty, and most of all, I'd loved being outdoors as much as possible.
It was my restlessness in the office that had drawn me outdoors. The walk to the Coffee Shack had helped some. It usually did, which was why I was here pretty often, working in a coffee shop.
I'll get used to being in an office.
Eventually.
Having my own company had always been my dream. I guess I'd just never figured I'd be a player in international commercial real estate. Not even in my wildest dreams.
I could see the top of my office building in the distance. Then, my eyes drifted from my high-rise building, and back to the construction workers who had gotten themselves a table.
Where was I? Who was I? Somewhere in between the two worlds now?
Not a manual laborer, but not exactly comfortable in a fancy office in a suit all the time, either.
I wasn't part of a construction team, but then, I didn't exactly blend in with the old-money social scene, either.
I shook my head slightly. I didn't know where the hell I should be. When a guy suddenly went from busting his ass to put food on the table to a billionaire with unlimited resources, it was more than a little mind-boggling. Not that I was complaining. I liked being filthy rich. What guy wouldn't? But I wasn't the type to be happy with a very large trust fund, even if I could easily never work another day in my entire life and not put a dent into my inheritance.
I wasn't built that way.
Never had been.
Never would be.
I needed to work. And I was pretty driven to be successful now that I'd been given the opportunity of a lifetime to do whatever I wanted.
"Mr. Sinclair!" an excited young voice called from the cash register. The woman waved like she knew me.
I didn't respond to the pretty blonde. I didn't even know the female.
I should have left before the place started to get busy.
The woman was with a couple of friends, and they were all eyeing me like a potential target they wanted to bull's-eye.
I had to wonder whether the females were even drinking age yet.
But it seemed like I was sought out by every single woman in the city above the age of eighteen these days.
My gut hurt as I watched them elbow each other, knowing they were going to invade my table within moments.
I was almost into my mid-thirties. Did they really think I'd want to get busy with a female who was barely an adult?
Disgusted, I started to put away my laptop as the young women made a beeline for my table.
I was just wondering whether or not I should stand up and make a break for it when a familiar face dropped into the chair across from me.
"They're getting younger," my new companion observed in a familiar voice.
I relaxed and kept my ass planted on the seat.
I wasn't about to lose my chance to chat with Riley Montgomery face-to-face.
In fact, the current situation definitely brought a sense of deja vu.
The beautiful redhead across the table from me had rescued me just like this once before. Only the woman trying to get my attention back then had been a little bit older last time.
Same place.
Same circumstances.
Same woman who had sat down and pretended to be a love interest to scare away the woman who had been throwing herself at me.
I grinned. "We really need to stop meeting like this."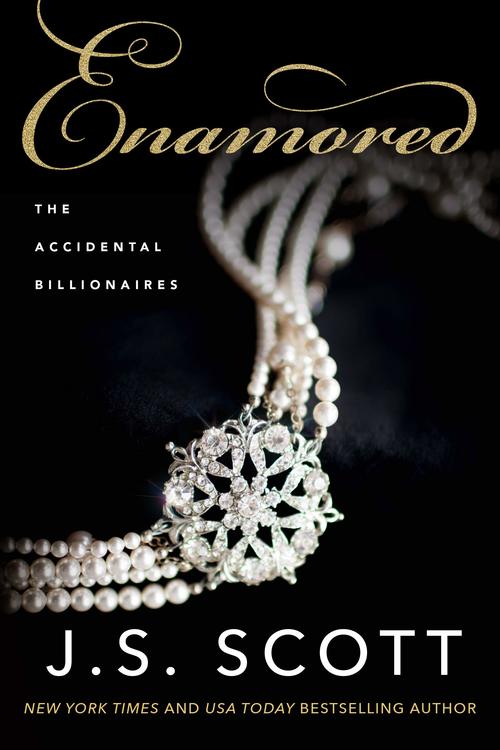 All it takes is a little friction to turn up the heat in
the third Accidental Billionaires novel by New York
Times bestselling author J.S. Scott.
Like his brothers and sisters, Seth Sinclair went from
blue-collar to billionaire overnight, and he's decided to
invest in what he knows best: construction. There's only one
thing in his way–the endangered birds nesting on a piece of
prime beachfront real estate. And fighting for the birds is
Riley Montgomery, a stubborn, pain-in-the-ass,
drop-dead-gorgeous environmental lawyer. The worst
part? Seth will do anything to keep her around–even if it
means hiring her to be his fake girlfriend.
With a cause to fight for, Riley agrees to Seth's scheme. If
she keeps the superficial women away from Seth, then he'll
leave the wildlife sanctuary alone. But pretending to be his
girlfriend comes with ground rules: No ass grabbing. And
absolutely no sex. Ever. The problem? The sexual
tension sizzles when they're together.
Seth isn't so keen on Riley's rules, but he'll keep his word, at least until she decides otherwise. But bringing Riley into his circle has brought her past back to haunt her in ways that neither of them expected. Now it's less about broken rules and more about broken hearts, and Seth will do whatever it takes to protect the woman he loves.
Romance Contemporary [Montlake Romance, On Sale: October 15, 2019, Paperback / e-Book, ISBN: 9781542015394 / ]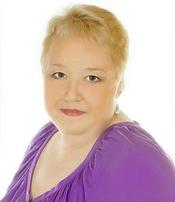 J.S. "Jan" Scott is a New York Times, Wall Street Journal and USA Today bestselling author of steamy romance. She's an avid reader of all types of books and literature. Writing what she loves to read, J.S. Scott writes both contemporary steamy romance stories and paranormal romance. They almost always feature an Alpha Male and have a happily ever after because she just can't seem to write them any other way! She lives in the beautiful Rocky Mountains with her husband and two very spoiled German Shepherds.