Clearing his throat, Arrow said, "I came in here to see if you wanted to try to get those mats out of your hair. The guys found conditioner." He held up a white bottle.
Morgan brought a hand up to her head self-consciously. She knew how bad her hair was, had seen it firsthand in the mirror. She hadn't wanted to take a pair of scissors to it, but was afraid it was going to be inevitable.
"Sure. But I don't know if it'll do much good," she told him honestly.
Arrow stood and held out a hand to her. "We can try."
She liked that. We.
She felt his fingers brush over her cheek in a barely there caress before he tugged on her hand, urging her to walk toward the bathroom. Maybe it was her time in captivity that made her appreciate the little things more.
Arrow grabbed the ice bucket on the way into the bathroom. Morgan stood there feeling awkward as Arrow set the conditioner on the edge of the bathtub, then put his hands on his hips, surveying the room. He turned to her and gestured toward the tub. "Go on and have a seat in there. I'll sit on the edge and work on your hair."
"Um … I'm not sure…" Morgan wasn't exactly sure how to tell him there was no way she was going to be naked with him in there.
Amazingly, Arrow blushed. "I didn't mean you should strip. I figured after we got through this, you can throw away that shirt and those jeans. You can keep them on while I work on your hair, and hopefully when I'm done, you'll be good to take a shower, and I'll go and get the things the guys bought for you today."
"Yeah, that should work," Morgan said in relief.
Arrow took a step toward her, and Morgan forced herself not to step back.
"I'd never purposely do anything to make you feel uncomfortable, Morgan. I know this is hard for you. And honestly, it's hard for me too. I'm not usually a gentle man. I swear too much. I don't care much about fashion. But I'll do everything I can to make the transition back to your old life as easy as possible."
"I'm not sure I want to go back to my old life," Morgan blurted.
Instead of looking shocked or concerned, Arrow simply nodded. "I'm not surprised. You're a completely different person than you were a year ago. And that's not a bad thing. You went through stuff that very few people experience, and you emerged from the other side a different Morgan Byrd."
"I already feel guilty," she admitted.
"Don't," Arrow fired back immediately. "You are who you are. If your old friends can't deal, then you get new ones who can. You don't have to prove yourself to anyone, and you don't have to answer to anyone except yourself."
"Thank you," Morgan whispered.
"You're welcome. Now, come on." He held out a hand. "Let's do this."
Morgan allowed Arrow to help her step over the lip of the tub, and she sat cross-legged with her back to him. She felt him settle behind her, his legs flanking her shoulders.
"You're going to get wet," she warned.
"Yup," he agreed.
He reached over and turned on the water, waiting until it got hot before filling up the ice bucket he'd put within reach. "Close your eyes and tip your head back," he said.
Morgan did as he said, and sighed in contentment as the warm water cascaded over her head. It also ran down her forehead into her face and onto the shirt she was wearing, but she didn't care. Within moments, her hair was soaked, and she heard Arrow uncap the bottle of conditioner. The cream felt cold against her now-warm scalp, but she was amazed at how patient and gentle Arrow was as he worked it into her hair.
(C) Susan Stoker, Montlake Romance, 2019
***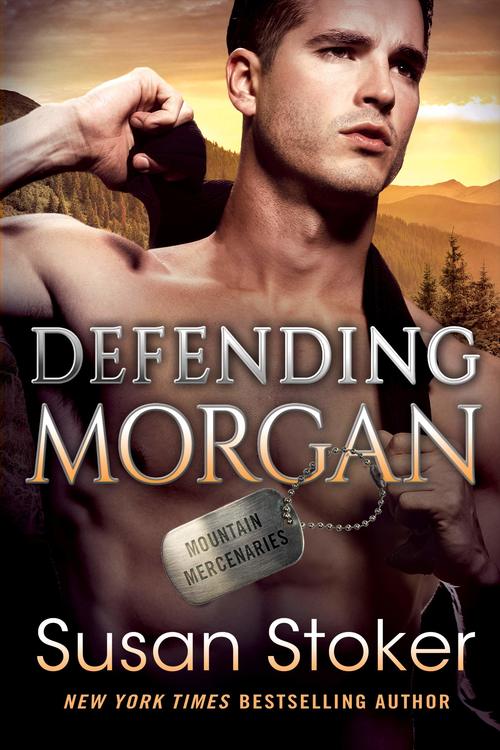 Protection leads to passion in New York Times
bestselling author Susan Stoker's dangerously hot Mountain
Mercenaries adventure.
Dispatched to the
Dominican Republic to rescue a kidnapped child, former Navy
SEAL Archer "Arrow" Kane makes a startling discovery:
another hostage—Morgan Byrd, a very beautiful and very
well-known missing person who disappeared off the streets of
Atlanta a year ago. She's brave, resilient, and unbroken.
All Arrow wants to know is why she ended up in a shack in
Santo Domingo. All he feels is the desire to
protect.
Morgan is done being the victim and is
determined to find out who hates her so much that they want
her gone—but not dead. Until then, she has Arrow, an alpha
stranger who's offering a warm and safe place to hide. But
as the passion between them flares, so does the fear that
whoever took Morgan will do anything to get her back. For
Arrow, protecting this woman with a mysterious enemy is the
most dangerous mission of his life. And it's worth every
beat of his heart.
Romance Military [Montlake Romance, On Sale: March 5, 2019, Trade Size / e-Book, ISBN: 9781542042253 / ]

A story of resilience and hope!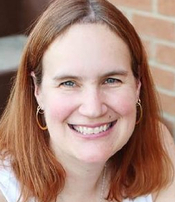 Susan Stoker is a New York Times, USA Today, and Wall Street Journal bestselling author whose series include Ace Security, Badge of Honor: Texas Heroes, SEAL of Protection, Unsung Heroes: Delta Force, and Mountain Mercenaries. Married to a retired army noncommissioned officer, Stoker has lived all over the country—from Missouri to California to Colorado to Texas—and currently lives under the big skies of Tennessee. A true believer in happily ever after, Stoker enjoys writing novels in which romance turns to love.