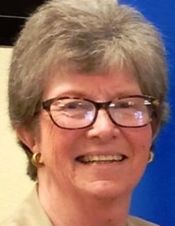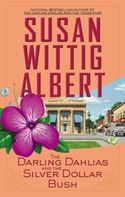 I love historical mysteries! As I look back over my list of favorites, I see that most of them are historicals that take me to a different time and place, introduce me to different cultures, and show me different ways of seeing the world.
That's why my husband Bill Albert and I teamed up to write a dozen Victorian/Edwardian mysteries, under the pen name of Robin Paige. That's why, when we finished that series, I turned to the life of children's author and illustrator Beatrix Potter for eight books in the series: The Cottage Tales of Beatrix Potter. And why my latest historical mystery project has been THE DARLING DAHLIAS, a Depression-era series featuring a garden club in a small Alabama town in the challenging decade of the 1930s.
Most of us think of the Depression as a dark time, with businesses out of customers, people out of work, and families out of luck. And yes, it was a dreadful time, there's no doubt about it. But the ladies of Darling, Alabama, reflect the best of those shadowed years. They belong to a garden club called "The Dahlias," which (next to Beulah's Beauty Bower, the Darling Diner, and the party line) is the town's most important social center. To a woman, the Dahlias are determined to keep their spirits up, their families fed, and their town looking beautiful, no matter what happens. And like many women of their time, they are experts in gardening, cooking, sewing, and making do—cheerfully. As it turns out, they are also experts in meeting catastrophes, which is a very good thing, because there seem to be plenty of those around!
In THE DARLING DAHLIAS AND THE SILVER DOLLAR BUSH (Book 5), for instance, the Darling Savings and Trust has been closed and the town is faced with the prospect of running out of money. Like many real American towns confronting this very real situation, the town council decides to print their own currency: Darling Dollars! Not everybody likes the idea, of course: Darling Dollars can't be spent anywhere but Darling. And the merchants aren't crazy about it, either—they can't use Darling Dollars to pay their suppliers. But all these objections become moot when the newly printed Darling Dollars disappear, on the same night that the Feds raid the local moonshine still and shoot one of the moonshiners. Is there a connection? If there is, it's up to the Dahlias to find it.
One of the things I like best about writing historical mysteries is the opportunity for learning new things. I love doing research, whether I'm working in a library or taking notes from a book or looking things up online. For the Dahlias series, I've done research on 1930s Alabama, the music and movies of the era, popular books, clothing, automobiles, habits of speech, and more. I post many of my research findings on my Pinterest Dahlias board, and refer to it for ideas as I write. Here, for instance, is the way I imagine the kitchen of one of my characters.
And here is the way they might be doing their laundry. Times were certainly different then!
But the topic that really interests me is the food that the Dahlias cooked and served to their families, which tells us so much about the time and place. The recipes that I include at the end of the book are usually Southern dishes that contain some ingredient of local Southern interest (and are connected to the story in some way). In a time and place where moonshine was locally produced, for instance, many cooks made use of whiskey in everyday cooking. Twyla Sue's mustard is a good example. Moonshine was also used to flavor cakes (especially holiday fruitcakes), cookies, pies, and meat dishes.
Twyla Sue's Moonshine Mustard

1/2 cup yellow mustard seeds

1/2 cup black mustard seeds

4 tablespoons water

3 tablespoons flour

1/2–1 teaspoon chili powder or cayenne (optional)

2/3 cup cider vinegar

2/3 cup whiskey

1/2 cup honey

1 tablespoon nutmeg

1 tablespoon salt

Grind mustard seeds to a powder, using a coffee grinder or a mortar and pestle. In a nonreactive bowl, mix mustard powder with water and leave for half an hour. Add flour with cayenne or chili powder (choose how much heat you want) and mix well. Add vinegar, whiskey, honey, nutmeg, and salt and mix until well blended. Cover and let stand overnight. The next day, check for consistency: if dry, add more honey, if thin, add a teaspoon of flour. The mustard will continue to thicken. Pour into sterilized jars and seal. Put in a cool, dark place to mature for 2–3 weeks. Refrigerate after opening.
As you read the Dahlias' adventures, I hope you'll think back on what would have been the worst of times if it hadn't called out the best in people: a can-do spirit, a sense of compassion for those who had less, and a willingness to work together to get things done.