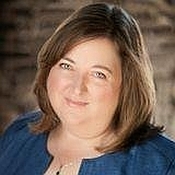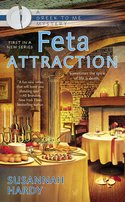 I'd like to confess something. I have a thing about old houses. An obsession to see what's inside them, know who lived there, maybe even learn who died there. When I was a kid, my grandparents lived on a farm way out in the sticks. Their pre-Civil War farmhouse was fascinating, with its many interior doors, woodwork, and wainscoting covered in original faux wood-grain paint, and lots of little rooms and two front doors. Not two front doors next to each other, but two separate front doors opening into two different rooms. Fascinating, and still unexplained.
But even more interesting to me was the abandoned Victorian down the dirt road. Strangely ornate, it seemed out of place in the deep country setting. Because of its dilapidated condition and the fear it would collapse, I was never allowed to go inside—physically. Mentally, I explored all I wanted and made up some darn fine stories, now lost to time, about what the interior looked like and the ghosts who inhabited it. Finally, that house did fall down, and last time I went by it was a pile of wood, covered over with brush and vines, quickly being overtaken by the land.
It should come as no surprise that someone like me who loves old houses also loves stories about old houses. Give me a Gothic novel with an ingénue heroine, and, well, don't bother me, kid. I can't stop till I reach The End, often late into the night. One of my goals as I wrote FETA ATTRACTION was to bring some Gothic elements into a modern cozy mystery. I hope I was successful!
One of the stars of FETA ATTRACTION is the Bonaparte House, a fictional octagonal stone building originally built for Napoleon. Yes, that Napoleon. You see, in the early nineteenth century, land was cheap and plentiful in Northern New York State. A group of French aristocrats bought some of that land, built a house, and hatched a scheme, according to local legend, to spring Napoleon from exile and bring him to the house along the St. Lawrence River where he could plot his return to power. There really was such a house, which is long gone now. But in FETA ATTRACTION and the Greek to Me Mysteries, the house still exists and has been turned into a restaurant serving delicious Greek food to the tourists and locals. And, virtually, to you!
Wishing each and every one of you peace and prosperity in the New Year,
Susannah
More About FETA ATTRACTION
Georgie Nikolopatos manages the Bonaparte House, a Greek restaurant and historic landmark in beautiful upstate New York rumored to possess ghosts and hidden treasure. But when her husband disappears and her main competitor is found dead, it's up to Georgie to solve a big fat Greek murder.
With her husband, Spiro, inexplicably gone for days, Georgie has her hands full running the restaurant and dealing with the crew of the TV show Ghost Squad, called in by Spiro to inspect the house for haunting. So when she has a chance to take a boating excursion on the St. Lawrence River with her friend Keith Morgan, she jumps on it. But their idyll is quickly ruined when they discover the body of rival restaurant owner Domenic "Big Dom" DiTomasso floating in the water.
When the police start asking questions, it doesn't help that Spiro can't be found—and with Georgie on their suspect list, it's up to her to find her missing husband and find out who killed Big Dom before someone else's order is up.
Includes delicious Greek recipes!
Read Fresh Fiction's review of FETA ATTRACTION here.
About Susannah Hardy
Susannah Hardy is the author of the Greek to Me Mysteries, coming January 6, 2015 from Berkley Prime Crime. If you like your mysteries cozy, culinary, and a little bit crazy, you're going to love Georgie and the gang at Bonaparte Bay.
Suze is a member of the New England Chapter of Sisters in Crime, the Romance Writers of America and the Connecticut Chapter of RWA.  Susannah is originally from Northern New York State (Way north!  Only a few miles from the Canadian border), graduated from St. Lawrence University, and now lives in Connecticut with her husband, teenaged son, and Elvira the Wonder Cat.