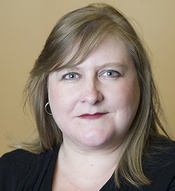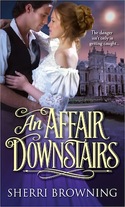 My favorite show is back! Not The Walking Dead (though I do love that one, too), Downton Abbey. They make us wait so long between seasons, and then there's the inevitable struggle to avoid spoilers because it airs so much earlier in the UK. But here we are at last, a new season of Downton Abbey upon us, and coinciding with the release of my latest Edwardian romance, AN AFFAIR DOWNSTAIRS—as if I needed more reasons to throw a party.
In case you're planning your own Downton Abbey Viewing Party, allow me to share some proper Edwardian party tips.
-A good Edwardian hostess sends invitations three to six weeks prior to the event. If you're planning a party with a few close friends in your own area, though, I think you can manage with less advance notice.
-Ask your friends to come early so that you can serve snacks and have everyone gathered and settled in time for the start of the show. No one appreciates a late arrival interrupting the action.
-Perhaps you can encourage someone to play butler and announce each guest on arrival, or do the honors yourself and take care to introduce everyone.
-For snacks, consider serving light finger foods that won't make a mess of hands (or gloves, if you're dressing the part). You can make a lovely spread with crudité and dip, tiny crustless sandwiches, small pastries or cookies, fruit, tea, and champagne.
-Dress for the event! Keep some hats and fascinators on hand for people who show up without their own. Or, you can plan a fun pre-viewing activity to make your own fascinators with some headbands, ribbons, feathers, glitter, and glue.
After the show, retire to your own version of the drawing room for tea, coffee, cordials, and a discussion of the night's events. In Edwardian times, midnight would be the usual parting hour, but perhaps you will be having too much fun to even notice the time!
In case you can't make a viewing party or don't plan on having your own, you can join me on Twitter @sherrierwin and follow my live tweets during the show. It will be like we're having our own party. And you can always pick up AN AFFAIR DOWNSTAIRS to help pass the time while you're waiting for that next episode of Downton to air. Cheers!
About AN AFFAIR DOWNSTAIRS
The attraction of the forbidden cannot be suppressed…
Lady Alice Emerson is entirely unsatisfied with the endless stream of boring suitors her family finds appropriate. She wants something more. Something daring. Something real. Each tiresome new suitor only serves to further inflame Lady Alice's combustible attraction to Thornbrook Park's rugged, manly estate manager, Logan Winthrop. Despite Logan's stubborn attempts to avoid her, Lady Alice is irresistible, and so is the forbidden desire exploding between them…
If you're a fan of Downton Abbey, don't miss the fascinating Edwardian world of Thornbrook Park.
About Sherri Browning
Sherri Browning writes historical and contemporary romance fiction, sometimes with a paranormal twist. She is the author of critically acclaimed classic mash-ups Jane Slayre and Grave Expectations. A graduate of Mount Holyoke College, Sherri has lived in western Massachusetts and Greater Detroit Michigan, but is now settled with her family in Simsbury, Connecticut. Find her online at her website.