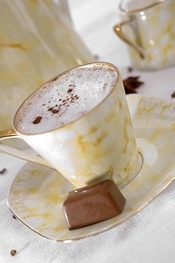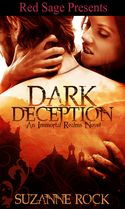 I love to drive fast. I'm one of those people whose foot is made out of lead when it comes to acceleration. My husband constantly tells me to slow down, that I'm going over the speed limit. At my day job (where I'm a scientist), sometimes I rush through an experiment just because I want to know what the answer is — I don't want to wait. I love the instant gratification of the drive-through, and the wind whipping through my hair as I speed down the highway. For me, life has always been about being in the fast lane.
So you are probably all wondering why on Earth I would ever want to become a writer.
For those of you who are non-writers, let me tell you a little secret: publishing is slow. Even in the world of ebooks, you have to wait for a response on your submission, wait for edits, wait for second round of edits, and then wait for your release. That's if you're lucky. Quite often your manuscript will get rejected, so you will have to revise and resubmit it somewhere else where the process starts all over again. Nothing about this industry is fast. Nothing. Unfortunately to do something I love — write — I had to learn to become a patient person and, like most things in life, I had to learn it the hard way. Let me explain.
I first wrote Dark Deception two years ago. Back then, it was ~10,000 words long, or about 40 pages. I thought that this book was going to be the next big thing. (Don't we all think that about our stories when we first write them?) I submitted it to publisher #1, confident that within 24 hours I would get a contract. Needless to say, that didn't happen.
Nothing arrived in my email inbox the next day, or the day after. Three months of hair pulling and I finally got my response from publisher #1 about my fantastic story: a form rejection. Some people would give up at this point, but I was convinced I had the next best seller. I rewrote the story, this time expanding it to 25,000 words, or about 100 pages. Then I wrote a new cover letter and synopsis and submitted it to publisher #2. This time I was a little more patient, but no less confident.
I received another form rejection letter four months later.
Each time I received a rejection, I felt as if I was driving my brand new shiny sports car into a ditch. How could this be happening to me? Where was I going wrong? I was resolved to find out. I re-read my manuscript, fleshed out more of the world building and characters, then gave a final edit of my new and shiny 35,000 word manuscript. After a little research, I decided to submit it to publisher #3. My confidence was shaken, but I was hopeful that this time I would have a positive response. After all, I had put so much work into this story, and I was being so patient, surely I deserved more than a form rejection, right? I received a revision letter three months later.
It wasn't an acceptance, but it wasn't an outright rejection, either. After reading the revisions, I began to see how I could bring this story to a whole new level. Doors opened in my mind as I slaved over that manuscript, taking it from 35,000 words up to ~40,000 words. After 6 weeks, I resubmitted it.
Is anyone keeping score? It has been over a year since I first wrote Dark Deception, and it grew from 40 pages to 160 pages. This was the third publisher who looked at my manuscript. After all of this, I had to receive a free pass, right? A "get out of jail free" card or something? Nope, no contract yet. Instead I received another revision letter.
So I went back to the drawing board. I revised until my fingers bled, determined that this time, I would get that elusive contract. Two months later, when I resubmitted the manuscript, I was confident that this time — finally — the story would be accepted.
I got another rejection. I have to confess, this was probably the hardest rejection letter I ever read. It was heartbreaking. In it, the editor put a halt to the revisions. The story just wasn't going to work for them. They didn't want to see it again.
Now I'm thinking, "You've got to be kidding me." At this point, any sane person would give up, right? After a half a bottle of wine (now I know why so many famous literary types drank in excess) I decided that I wasn't sane. I loved these characters and I loved this story. My stubborn streak rose up and took hold. The next day (after I sobered up) I took the revised manuscript and sent it to publisher #4.
It got rejected.
Talk about a downer. At that point, I had to sit down and have a serious talk with myself. Why did I keep resubmitting the same old dusty manuscript? Was I just a masochist? Surely, I would be better off working on a new project…
The truth was that I loved the Dark Deception world so much that I just couldn't let it go. Not yet. So I re-read the story and did more revisions, this time fleshing out the world building and characters even more and taking my story up over 50,000 words. I didn't have high hopes, but I had to try one last time. I owed it to Enrique and Maria (my main characters) to give this story everything I had. After a deep breath, I sent the revised manuscript out to publisher #5.
I got a revision letter.
My first thought was "Not again!" I wasn't sure if I had the strength to go through yet another round of revisions. But after a glass of wine (maybe two…okay three), I buckled down and got to work. I sweated day and night and after one week, managed to do all of the revisions required. I resubmitted and crossed my fingers.
Two months later, Dark Deception was contracted with Red Sage publishing. Let me tell you that there is nothing — nothing — that was sweeter than the day I was told that they wanted to publish my story. All of my hard work had finally paid off. What a great feeling. I have published other stories since I first wrote Dark Deception, but I'm closest to Enrique and Maria, probably because I had to work so hard to bring them to life.
So I'm asking all of you writers — do you have a labor of love? And for the readers, is there something in your life that you had to work hard to achieve — something that makes you proud? Tell me about it!
One commenter will win a free copy of my newest release (and labor of love) Dark Deception.
I've included a little about the story below. I hope you love it as much as I do!
Blurb:
After being plunged into a chaotic and deceitful society, Maria Guerrero finds comfort in the arms Enrique Torres, a man she believes is innocent of her world. She keeps him ignorant about her inner monster, and the blood oath she took to save her brother's life. Instead she prefers to use their sexual play as an escape from her supernatural world. When her secrets catch up with her however, Maria is forced to confess her sins. Will Enrique find it in his heart to forgive her deception? He must, before her vampire master demands her to pay him his due. With the help of a disillusioned fey warrior, she convinces Enrique that vampires are real, and danger lurks around every corner.
Enrique can't allow himself to fall for Maria charms, or he'll risk revealing secrets of his own — secrets which would not only scare her, but put his mission in jeopardy. He hopes that by forming a physical connection with the young vampire, he'll lower her defenses and earn her trust, for she's the only one who could help him bring peace to the Immortal Realm. As they play out their sexual fantasies, her true identity is uncovered. On impulse gives her his trust, only to be repaid with her betrayal. Now he wants revenge… but what will be the cost? As the Immortal Realm descends into chaos, Enrique and Maria must choose whether to trust each other again, or fall victims to the dark deceptions that rule their world.
Short Author Bio:
After over a decade in the scientific world, Suzanne needed a creative outlet. She tried scrap booking, cooking, crocheting, painting, and piano, none of which held her interest for very long. Then one of her friends suggested writing. Thrilled with the idea of creating her own worlds, she opened up her lap top and never looked back.
When Suzanne's not writing, she can be found playing with her two daughters, testing her husband's latest kitchen creations, or curled up with her favorite romance novel in her central Massachusetts home.
Links:
Website
Twitter
Facebook
Embrace the Shadows Blog
Goodreads:
Youtube Channel (so you can see my other book trailers)