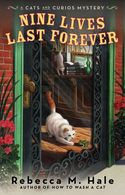 Cats And Curious Mystery #2
June 2010
On Sale: June 1, 2010
352 pages
ISBN: 0425234320
EAN: 9780425234327
Paperback
$14.00
Mystery Pet Lovers, Mystery Cozy
Buy at Amazon.com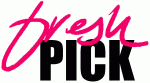 Nine Lives Last Forever
by Rebecca M. Hale
"Follow the frogs…"
My cats Rupert and Isabella didn't need a note telling them to follow the frogs. When the green intruders first began appearing in the antiques shop I had inherited from my Uncle Oscar, my feline friends instantly gave chase. But why were frogs also turning up in San Francisco's City Hall building? And what did my late uncle's mysterious note to follow them mean?
Before long I would be caught up in the chase myself, along with a crazy crew of my uncle's oddball friends—as well as his oldest enemy, a master of disguise. With rumors of hidden gold, political conspiracies, faked deaths, and cold- blooded betrayal in the air, I had to try hard not to leap to any conclusions until my kitties and I uncovered the truth, warts and all…

A lively book filled with quirky characters and interesting tidbits of San Francisco history.