1–What's the name of your latest release? 
On a Coastal Breeze, book 2 in the Three Sisters Island series
2–What is it about? 
The overall storyline of the series is about a dad who realizes his young adult daughters are growing estranged, and takes a bold step to unite the family. He purchases a nearly bankrupt island off the coast of Maine. His three daughters think he's lost his mind.
Each daughter takes a turn as the main character. Madison Grayson, the middle daughter, is the lead in On a Coastal Breeze. Newly certified as a Marriage & Family Therapist, opening a practice, Maddie is also gaining the upper hand on her tendency toward high anxiety…until her worst-case scenario comes true. The one person in the world she never wants to see again, Rick O'Shea, arrives by parachute onto Three Sisters Island. And he's there to stay.
3–What word best describes your heroine, Maddie Grayson? 
Earnest. (And anxious.)
4–What makes your hero irresistible, Rick O'Shea? 
He's a risk-taker. Rick O'Shea's skydive onto Three Sisters Island is both literal and figurative. His main objective is to pastor the island's start-up church, but he's also arrived to mend his relationship with Maddie Grayson.
5–Who are the people your main characters turn to when they need help? 
A wise and wonderful Mainer, Peg, runs the Lunch Counter on Three Sisters Island. She dishes out mediocre food, with a side of extraordinarily good advice.
6–What do you love about the setting of your book? 
This little island off Maine! Crisp ocean air, crashing waves, rocky shores, bald eagles soaring above balsam fir trees. Maine's natural beauty is like a character in the novel.
7–Are you a plotter (follow an outline) or a pantster (write by the seat of your pants)?
I keep trying to be a plotter. Before I begin each novel, I attempt to map it out. But the characters refuse to cooperate. The more 3-D they become, the more they take hold of the story and change its direction.
8–What is an ideal writing day for you? 
Up early (super early!) after a restful night's sleep…a quiet house (so rare!)…a rainy day (no temptation to drop everything and go play tennis!).
9–Do you listen to music while you write, need total silence, or do you have the TV on?
I listen to a classical radio station, KDFC. Love, love, love it.
10– How do you approach research? 
With an abundance of curiosity, lots of questions to get answered, and an open mind. Today's to-do list, for example, includes connecting with a museum curator in Appalachia. I'll be visiting soon (there's nothing like original sourcing) and I hope to set up a tour for a specific part of research needed in an upcoming book.
11–What is your publishing journey story? 
While raising my family, I was a freelance writer for magazines—Christian Parenting Today, Marriage Partnership, Christian Retailing, Worldwide Challenge, among others. After my children started to head off to college, I dipped a toe in the world of fiction writing. My first novel, Copper Star, was published with a small royalty press. That experience was priceless—it fast-tracked my understanding of the publishing world. My book received awards (easier to be a big fish in a small pond), which attracted an agent, who led me to an Acquisitions Editor at Revell Books. That was thirty-some books ago…
12–Do you have critique partners/writing groups you want to give a shout-out to? 
I wish I did, but no, I don't.
13–What're the most frustrating things about being an author? 
Never. Enough. Time.
14–What's your favorite scent?
Peppermint. So clean and energizing.
15–What movie will you watch no matter what if it's on TV? 
To Kill a Mockingbird.
16–Do you like breakfast, lunch, or dinner best? 
Lunch. Though, one of the best moments of my day is that first sip of hot coffee in the morning.
17–What's one thing you wish you knew more about? 
Astronomy. Or bird-watching. Hmmm…both.
18–What's the silliest thing you've recently done?
I love to experiment with new recipes. This last year, I've also become a vegan, so there's plenty of opportunities to stretch my culinary skills. I tried to invent a new entrée last week…and it was absolutely, thoroughly horrible. Toss-it terrible. Clearly, there's room for improvement. 😉
19–What can readers expect from you next? 
I'm putting the final touches on a stand-alone historical novel about the literacy movement. Hard to believe, but at the turn of the 20th century, two-thirds of people around the world could not read or write.
20–How can readers reach you?
Connecting with readers is one of my favorite parts of this author gig. Readers can find me at my website: www.suzannewoodsfisher.com. (FYI: I answer all my own mail.) I can also be found on Facebook: www.facebook.com/SuzanneWoodsFisherAuthor and instagram: @suzannewoodsfisher
Thank you for this opportunity!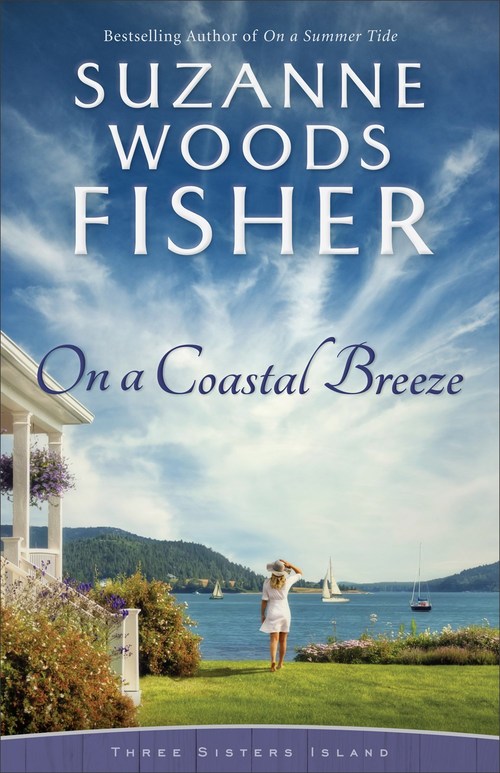 For Madison Grayson, life is good. Newly licensed as a marriage and family therapist, she can't wait to start her practice. Despite the unfortunate shortage of eligible bachelors on the island–they're all too young, too old, or too weird–Maddie feels like she's finally found her sweet spot. Not even one panic attack in the last year. Not one.
And then Ricky O'Shea drops in. Literally. Floating down from the pure blue sky, the one man in the world she hoped never to see again–the one who'd been her archnemesis from kindergarten through her senior dance–parachutes into town, landing on Boon Dock, canopy draping behind him like a superhero. Ricky O'Shea. Now Pastor Rick, the new minister on Three Sisters Island.
Time to panic.
With wit and a bit of whimsy, bestselling author Suzanne Woods Fisher invites you back to Three Sisters Island where family, forgiveness, and a second chance at love await.
Romance Contemporary | Inspirational Romance [Revell, On Sale: May 5, 2020, Paperback / e-Book, ISBN: 9780800734992 / eISBN: 9781493423149]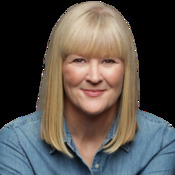 Carol award winner Suzanne Woods Fisher writes stories that take you to places you've never visited—one with characters that seem like old friends. But most of all, her books give you something to think about long after you've finished reading it. With over one million copies of her books sold worldwide, Suzanne is the best-selling author of more than thirty books, ranging from non-fiction books, to children's books, to novels. She lives with her very big family in northern California.