I'm Suzanne Woods Fisher, the author of The Moonlight School. This historical fiction will release on February 2, 2021, and is based on a true story featuring Cora Wilson Stewart, a Kentucky woman way ahead of her times. In 1911, Cora had a crazy idea—to open rural one-room schoolhouses in her county on moonlit nights to teach illiterate adults how to read and write.
So what happened next? Well, it's so astonishing that you wouldn't believe me if I told you. Instead, I hope you'll read the book and find out for yourself.
T – T is for Time. Cora Wilson Stewart knew the time had come to address the alarming adult illiteracy rate (25%) in her county.
H – H is for Hero. And Handsome. Both describe Brother Wyatt, a Singing School Master who brings music to the mountain people.
E – E is for Everything. Cora, as Kentucky's first female Superintendent of Education for Rowan County, put everything on the line to create the first grassroot movement of Moonlight Schools.
*
M – M is for Moon. Cora chose a night with a full moon to open the rural schoolhouses to adults.
O – O is for Overprotective. Cora convinced her overprotective cousin to allow his nineteen-year-old daughter, Lucy Wilson, to come work for her in Rowan County. Years earlier, Lucy's father endured an unimaginable tragedy, and letting Lucy out of his sight was a risky step for him. Yet not letting her go might've been even riskier.
O – O is for Omission. Timid Lucy Wilson thinks she's coming to Rowan County to be a stenographer to her cousin Cora. Little does she know what her job will truly entail!
N – N is for Nappy. Andrew, a charming man and a very nappy dresser, works as a sales agent for a lumber company in Rowan County. It doesn't take long for him to set his sights on lovely Lucy. Coming from a well-to-do life in Lexington, she's a rather nappy dresser herself.
L – L is for Love. More specifically, a love triangle. But with whom?
I – I is for Imagine. Just imagine what your life might be like if you couldn't read or write. As Lucy discovered, those who could not read or write…also had no voice. "Literacy," Cora said, "gives a voice to the silent."
G – G is for Gradual. Rural Appalachian mountain life was a stark contrast to Lucy's sheltered upbringing in Lexington. Her first few weeks were full of shocks and frights, but gradually she grew familiar with the curious ways of mountain people.
H – H is for Horse. Cora sent Lucy to transcribe letters for some of the mountain people—those who couldn't write for themselves. Let's just say it involved a horse and a narrow, steep trail. By the way…it was Lucy's first time on the back of a horse.
T – T is for Tenacity. That's what it took for Cora to convince the teachers to keep the schoolhouses open at night for adults to come to learn to read and write. Tenacity is what it took for Cora to convince the illiterate adults to come to the schoolhouses. It's also what it took for Cora to defend the Moonlight Schools from those who benefited by the mountain people's ignorance.
*
S – S is for Shock. Cora hoped that 150 adults might come to the first Moonlight School. Boy, was she in for a shock of her life!
C – C is for Carve. That's what Finley James did when he first learned how to read and write his full name. He carved it into every tree and fence post he could find. The sheriff warned him to knock it off or he'd be tossed in the pokey.
H – H is for Humble. A humble man came into Cora's office one day and looked at all the books on the shelves. "I'd give twenty years of my life," he said, "if I could just read a book."
O – O is for Out of the Blue. As Lucy pieced together a shocking discovery about her family, something that came out of the blue, she realized this unearthing had the power to set her free.
O – O is for Overwhelmed. That's how Lucy felt as she followed her heart. Totally overwhelmed. Lucy Wilson was finally emerging from a life in the shadows.
L – L is for adult literacy. And if you can read this acrostic, thank a teacher.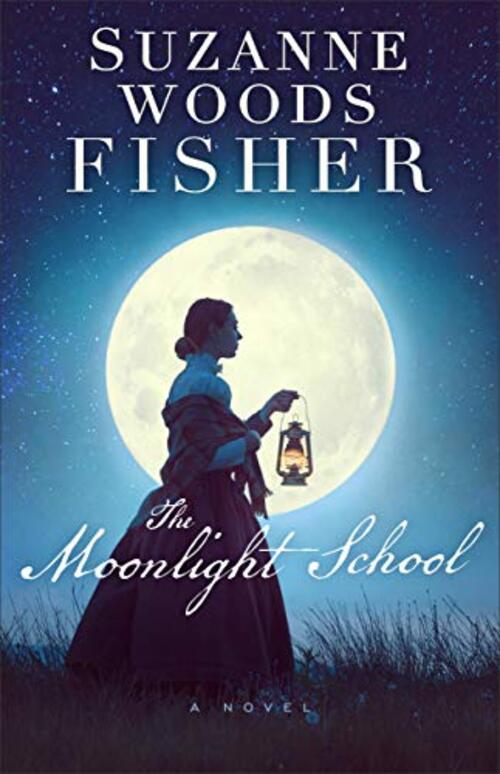 Haunted by her sister's mysterious disappearance, Lucy Wilson arrives in Rowan County, Kentucky, in the spring of 1911 to work for Cora Wilson Stewart, superintendent of education. When Cora sends Lucy into the hills to act as scribe for the mountain people, she is repelled by the primitive conditions and intellectual poverty she encounters. Few adults can read and write.
Born in those hills, Cora knows the plague of illiteracy. So does Brother Wyatt, a singing schoolmaster who travels through the hills. Involving Lucy and Wyatt, Cora hatches a plan to open the schoolhouses to adults on moonlit nights. The best way to combat poverty, she believes, is to eliminate illiteracy. But will the people come?
As Lucy emerges from a life in the shadows, she finds purpose; or maybe purpose finds her. With purpose comes answers to her questions, and something else she hadn't expected: love.
Inspired by the true events of the Moonlight Schools, this standalone novel from bestselling author Suzanne Woods Fisher brings to life the story that shocked the nation into taking adult literacy seriously. You'll finish the last page of this enthralling story with deep gratitude for the gift of reading.
Fiction | Christian | Historical [Revell, On Sale: February 2, 2021, Paperback / e-Book, ISBN: 9780800735012 / eISBN: 9781493428588]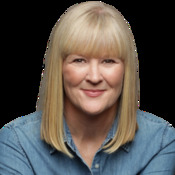 Carol award winner Suzanne Woods Fisher writes stories that take you to places you've never visited—one with characters that seem like old friends. But most of all, her books give you something to think about long after you've finished reading it. With over one million copies of her books sold worldwide, Suzanne is the best-selling author of more than thirty books, ranging from non-fiction books, to children's books, to novels. She lives with her very big family in northern California.