Hi, T. I.! Welcome back to Fresh Fiction. Please tell us about yourself and a little bit about your new book, SEA GLASS CASTLE.
Thank you for inviting me again! I'm a storyteller and a daydreamer, and I have promised to never apologize for either. I'm from coastal South Carolina, so yes, I have a thick Southern twang and walk around barefoot more often than not. As you can imagine, Sea Glass Castle comes from my roots. Even though the Southern beach setting was easy enough, the characters weren't so much. This story is the first one where I explore a divorcee and a widower. Sophia and Wes were a unique challenge, and it was so satisfying to give them a second chance at love.
This is the final book in the Carolina Coast series. What has writing this series meant to you and what do you hope readers get out of it?
This series explores romance, of course, but it also explores strong bonds of friendship. Readers will meet a young trio of women called the Sand Queens and also an older group called the Knitting Club. The two groups are quite different in dynamics, but the key elements of loyalty, support, and sincerity are the same. I don't have patience for toxic relationships. Friends should complement one another, never tarnish. I highlight healthy friendships in this series and hope readers walk away with a clearer view of what they should seek in relationships. And here's a secret for you: I enjoyed exploring women's friendships so much that I've decided to write another series focusing on men's friendships. Readers will meet a certain bad boy in Sea Glass Castle who will kick off that series. Keep reading to get more inside scoop!
SEA GLASS CASTLE and the other books in this series are set in the fictional town of Sunset Cove, South Carolina. The setting is just as fun as the storylines! Did you base this on a real beach town?
I live just twenty minutes inland from the coast, so I've spent a lot of time in neighboring beach towns. Cherry Grove, North Myrtle Beach, and Myrtle Beach all helped me create Sunset Cove–the little diners, colorful beach houses, beachy boutiques, and the gorgeous backdrop of the beach and ocean. All of it made creating the setting for my Carolina Coast series such an easy task.   
Sophia is reeling from a high-profile divorce from her football player ex-husband and trying to provide some semblance of normalcy for her three-year-old son, and she needs a job. Returning home to Sunset Cove is her only option. What does returning home mean to Sophia in the beginning? Do you think her view changes over the course of the novel?
I think our girl is downright embarrassed, as I probably would be too. On paper she had it all–the perfect celebrity husband, the perfect career, the perfect family… All those perfects shattered. It broke her, and Sophia struggles with overcoming the shame and disappointment she feels about herself. I think sometimes we get too wrapped up in ourselves and what we think other people are thinking, but through Sophia we can all learn an important lesson: No one is perfect. We just have to own up to our mistakes and misfortunes and brave moving forward to find a healthier life.
Dr. Weston Sawyer is still struggling with the loss of his wife in a tragic accident a few years earlier. He wants nothing more than to focus on his work, but that's not an option with the feisty Sophia around! They have to learn to navigate a working relationship as well as the growing attraction between them. How does Wes deal with all of these different things?
This handsome yet stubborn man was one of my favorites to get to know. He didn't let me or Sophia in easily, doing his best to keep Sophia at bay as well as his growing feelings for her. Honestly, can you blame him? He was terrified of getting hurt again. But he eventually realizes that love is worth the risk. I hope this inspires readers to take risks where it matters too.
I love that romances set in small towns are often populated with quirky, lovable supporting characters. Who are some of your favorites in this book?
Oh my word, how to choose?! Okay, here's a little inside scoop. I wrote all three books straight through before any edits. The Knitting Club, a group of geriatric busybodies including the irrepressible Miss Dalma Jean Burgess, did not introduce themselves to me until I started the revision process. I had a mind to tell them they'd missed their chance, but I fell in love with Miss Dalma so much that I invited them right on in. Miss Dalma is a ninety-year-old woman who seems to be getting more senile by the day–or is she? It was fun to keep the characters and the readers guessing whether this is just a front or not! And then there is Doc Nelson, who loves sharing Southern sayings at every opportunity. Here's one for you: "His cornbread ain't cooked in the middle," which means "He's an idiot." Not Doc Nelson, just whoever he's talking about at the time!
What can readers expect from you next?
I'm excited to have contracts for four more books. The next one is what I call "grace with grit" women's fiction. It's set in the 1980s and is due out next summer. And then there is the series that will focus on three guys and the unlikely women they fall in love with. Readers will meet Wes's brother, Seth, in Sea Glass Castle. Seth is one of those interesting side characters who keeps talking to me long after a book is complete, so I had to give the handsome bad boy his own story, which will kick off the series.
Rapid Fire Random Questions
Favorite Romance Trope: I enjoy a good enemies-to-lovers story. Always fun to see them snarl and glare at each other first!
Go-to mani/pedi nail polish colors: OPI Cajun Shrimp. Orangey red. Honey, it's my color!
Do you dog-ear or use a bookmark in your books?: I don't dog-ear, but I can't guarantee it'll be a bookmark. Sometimes it's a receipt, a gum wrapper, piece of ribbon. Whatever is in reach.
Pancakes or waffles?: Look, I don't like to show favoritism. I'll eat both at the same time if given the choice. Both are all right by me.
Favorite book from childhood: Sweet Valley High series. Those books made me want to write my own.
Morning person or night owl: Morning. My friends pick on me about clocking out around eight at night, but the early bedtime is just a cover, pun intended, to ponder my stories in the quiet. It's usually when new ideas show up.
First thing you'd splurge on if you won the lottery: A pool! I live in South Carolina, home of overbearing humidity. I'm also hooked on the TV show Pool Kings. They turn barren backyards into oases. So, yes, a pool with all the things!
A song that will always cheer you up: "Say Hey (I Love You)" by Michael Franti & Spearhead. That song… I dare anyone to listen to it and not be cheered up by it. I had to cue it up on my iTunes just now after answering this question.
Favorite season: Autumn. Nothing better than that crisp breeze that only fall can deliver. The one that hip-checks the humidity to the curb for a while. And the colors of this season… Gorgeous.
You have a totally free afternoon—no deadlines, no obligations, no Twitter notifications.  What do you do?: Read, of course! I'm an avid reader. If I'm not writing, I'm reading. I love to get lost in a good story. It's really the only place where I can go to shut my mind off to reality for a while. TV shows rarely hold my attention enough to achieve that.
The Carolina Coast Series #3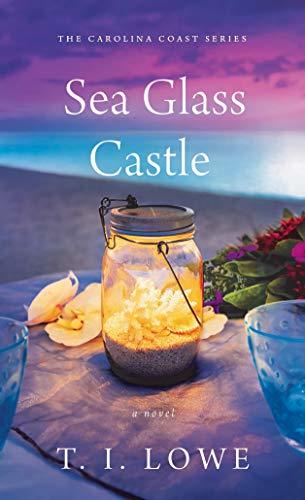 From the bestselling author of Lulu's Cafe
Sophia Prescott is still mending from the embarrassment of a highly publicized divorce from a pro football player, and the now-single mother is back in Sunset Cove, surrounded by the supporting love of her family and the Sand Queens. Sophia doesn't think there's any hope for starting over until an unexpected trip to the pediatrician's office gives her a second chance after all.
Dr. Weston Sawyer knows all about lives shattering into millions of pieces. His own all but ended when a truck driver fell asleep at the wheel and barreled head-on into his pregnant wife's sedan, killing her instantly and leaving Wes with a soul so wounded that it has refused to heal. He packed up and left swampy southern Alabama for South Carolina with the hope of fading into the sleepy coastal town of Sunset Cove. Instead, feisty brunette Sophia Prescott will have him braving something different and entirely unexpected. If Sophia and Wes can take the leap to give love another try, they just might find that hope has a way of coming back around and weaving into one's heart.
Romance Contemporary | Inspirational Romance [Tyndale House Publishers, On Sale: August 1, 2020, Mass Market Paperback / e-Book, ISBN: 9781496440501 / eISBN: 9781496440501]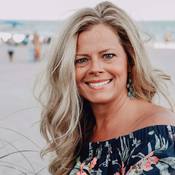 T. I. Lowe is a native of coastal South Carolina. She attended Coastal Carolina University and the University of Tennessee at Chattanooga, where she majored in psychology but excelled in creative writing. Go figure. Writing was always a dream, and she finally took a leap of faith in 2014 and independently published her first novel, Lulu's Café, which quickly became a bestseller. Now the author of ten published novels with hundreds of thousands of copies sold, she knows she's just getting started and has many more stories to tell. A wife and mother who's active in her church community, she resides near Myrtle Beach, South Carolina, with her family.