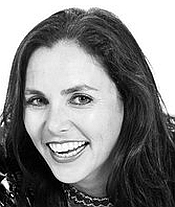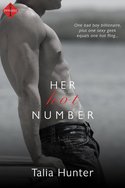 It was the holiday we'd been dreaming about for months. All through the gloomy depths of winter we'd been working long hours, and hubby and I were stressed out and longing for sunshine, cocktails, and relaxation. What could be better than a ten-day break in the Whitsunday group of islands, off the tropical coast of Queensland, Australia?
When some people go on holiday, they're determined to leave no statue, park, cathedral, or fountain unvisited. On some overseas trips with friends, I've been so exhausted by the schedule of sight-seeing that I've had to take several days off work afterwards to recover. But if I'm left to my own devices, I'll gladly spend the entire time lying beside the nearest body of water with my pale skin turning ouch-red, and my nose in a novel. And that's exactly what I'd planned for this trip. Before boarding the plane to Hamilton Island I'd gone crazy cramming my eReader full of every new release I'd been dying to read and I was looking forward to spend the entire ten days book-bingeing.
When it came to the goal of complete and utter laziness, the resort was perfect. Our small, beach-front bure was a short walk from the pool, which was quiet and ringed with sun loungers. There were lots of unusual native animals to admire, including wallabies, goannas, and the hilarious bush turkeys, but as they wandered around the pool area I'd be able to see them by merely lifting my head. No need to tear myself from my book for longer than a few minutes.
I parked myself on a lounger, settled into the cushion, and pulled out my eReader with a sigh of complete happiness. But when I flicked the switch nothing happened. It was black. No matter how much I swore at it, the darn thing wouldn't even switch on.
When I'd finally given up pounding at the button and shaking it, the reality sunk in. I had ten whole days with nothing to read, and no television or internet. As I paced up and down, babbling to myself and pulling at my hair, I realized total insanity was surely just a few hours away unless I could find something else to do. In desperation I pulled out a pad and started writing. What flowed from my pen was a story about a woman arriving at a beautiful island resort in the Whitsundays after a series of travel disasters, to find her childhood tormentor waiting for her – the bad boy who took her virginity and broke her heart. Caylee and Blake's story was born! Soon I found myself engrossed, and when we boarded the plane for home ten days later, I was carrying a whole pad covered in tiny scribbling, and I wore both a tan and a big, satisfied grin.
HER HOT NUMBER is a love story set in a location so beautiful that I was driven to share it. My goal was to soak every page of the book in sunshine, so that everyone who reads it would feel the tropical warmth. I hope you enjoy it!