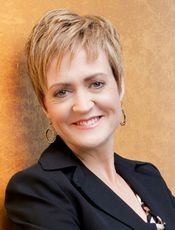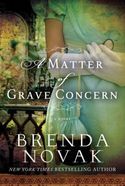 Serial killers are often the stuff of a good suspense novel. My book, A MATTER OF GRAVE CONCERN, includes them, too. But when we think of serial killers, we often associate them with contemporary stories. Or, if we don't, we focus primarily on Jack the Ripper. The dark mystery behind Jack the Ripper's crimes keep the memory of his poor victims ever-present.
I've always been intrigued by Jack the Ripper, but when I was looking for ideas for my next historical romantic suspense novel, I ran across a different type of serial killer that intrigued me just as much—not someone who murdered for lust or the thrill of it. William Burke and William Hare teamed up to murder for money. Granted, that isn't unheard of (then or now), but the circumstances surrounding their crimes were bizarre, especially to a modern reader. And when I learned that conditions in the late 17th century and early 18th century were rife for the same type of thing to happen again, over and over, I knew I'd hit upon the perfect spine-tingling backdrop for my story.
Burke and Hare were Irishmen living in Edinburgh when they murdered sixteen people. Oddly enough, they didn't have the same problem most serial killers face—which is how to get rid of the bodies of their victims. They were murdering people for their bodies, so they could sell them to Dr. Robert Knox, a famous anatomist. When they were discovered, Burke was hanged, his body later given over for dissection (poetic justice, eh?), and Hare, in exchange for his testimony against Burke, was let go (some say that when his identity was discovered he was attacked and beaten so badly that he was blinded and eventually died a beggar). Obviously, emotions surrounding Burke and Hare's actions ran high.
Burke and Hare weren't the only ones who saw the potential for money to be made. Maybe not everyone who sold a body for dissection committed murder. Gangs of "resurrection men," as they came to be called (or sack 'em men) roved the churchyards of London, digging up fresh corpses to sell to medical colleges. But the incentive was certainly there. And, as you might imagine, the horrified family and friends of the recently deceased began taking countermeasures. They buried the dead in metal cages, purchased coffins pronounced to be "safe," or sat up in the cemetery to stand watch for as long as three weeks, until the body was too decomposed to do a body snatcher any good.
Once I found this shocking material, I knew I wanted to incorporate it into my next book, but that was only part of the challenge. My goal was to make my book a heart-stopping romance. So…how to combine the two elements?
Enter Abigail Hale, the headstrong daughter of the chief surgeon at Aldersgate School of Medicine. In order to save the college where she works, and her father's career, she must provide the anatomists and their students with specimens. So she calls upon the services of Jack Hurtsill, a nefarious character known for running a gang of resurrection men. She believes she can manage him and the others. She's bought cadavers before. But she's never met a man the likes of Maximillion Wilder. When he shows up with Hurtsill, she quickly learns that she's asking for more trouble than she can handle.
Fortunately for her, Max isn't quite as bad as he seems. He's not even a true body snatcher. He's merely masquerading as one to find his missing half-sister, who was last seen in the company of Jack Hurtsill. But he can't let Abby get in the way. If he has to act to protect her, it would blow his cover. It might even put his life in peril.
But when things don't go the way he planned, and Abigail falls in his path again, he soon realizes that some things are worth any risk….
With Halloween on the horizon, this novel should send a creepy chill down your spine—but, hopefully, it will also warm your heart to watch two people find the kind of love we all crave.
About A MATTER OF GRAVE CONCERN
Bestselling author Brenda Novak unearths love in the darkest of places.
When Maximillian Wilder hides his noble identity and joins the notorious body snatchers known as the London Supply Company, the last thing on his mind is love. He's worried about Madeline, his vanished half sister, who was last seen in the company of Jack Hurtsill, the gang's conscienceless leader. Raiding graveyards, stealing corpses, and selling them to medical colleges as dissection material is dirty work, but Max knows he must gain Jack's trust. He's determined to find out what happened to Madeline—and to bring Jack to justice if she was murdered for the coin her body could earn.
Beautiful, spirited Abigail Hale, daughter of the surgeon at Aldersgate School of Medicine, detests the challenging, hard-bargaining Max almost as much as Jack. But she must procure the necessary specimens if she is to save the college and her father's career. She believes she is going to be successful—until Jack double-crosses her. Then she's swept into a plot of danger and intrigue, one where Max must intervene to protect her, no matter the risk to his plan…or his heart.
About Brenda Novak
It was a shocking experience that jump-started Brenda Novak's career as a bestselling author–she caught her day-care provider drugging her children with cough syrup to get them to sleep all day. That was when Brenda decided she needed to quit her job as a loan officer and help make a living from home.
"When I first got the idea to become a novelist, it took me five years to teach myself the craft and finish my first book," Brenda says. But she sold that book, and the rest is history. Her novels have made the New York Times, USA Today and Borders/Waldenbooks bestseller lists and won many awards, including three Rita nominations, the Book Buyer's Best, the Book Seller's Best and the National Reader's Choice Award.
Brenda and her husband, Ted, live in Sacramento and are proud parents of five children–three girls and two boys. When she's not spending time with her family or writing, Brenda is usually working on her annual fund-raiser for diabetes research–an online auction held on her website every May. Brenda has raised over $1.6 million to date.