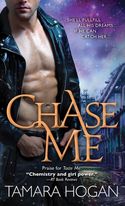 Today, I'd like to talk a little bit about my favorite romantic heroes.
I read my first romance novel when I was ten years old. I was a very precocious reader, blasting through everything of interest in my library's children's section in record time. After finishing Little House, Nancy Drew, The Hardy Boys and Trixie Belden series, I took a 90′ turn into the adult stacks, and never looked back. (There was no such thing as YA back in the day!)
Over six thousand books later, over half of them romance novels, there are some romantic heroes that have a permanent place in my mind and heart. Though I won't even TRY to select a favorite Argeneau, Troubleshooter, Carpathian, Bridgerton, Rohan, or Black Dagger Brother, following are some of my all-time favorite romance heroes. In no particular order (until we reach the Top 3):
Morgan Trayhern (Return of a Hero by Lindsay McKenna) — McKenna excels at writing military heroes, and in this, the final book of her late '80's Silhouette Special Edition "Love and Glory" series, self-sacrificing Marine captain Morgan Trayhern is one of her most riveting.
Dmitri (Archangel's Blade by Nalini Singh) — In this, the fifth book of Singh's utterly stunning Guild Hunters series, we see the heat and protectiveness hidden under Dmitri's cool, lethal surface. Archangel Raphael's vampire enforcer finds love, fighting it every step of the way.
Sebastian Wroth (No Rest for the Wicked by Kresley Cole) — In this delightfully quirky entry in Cole's Immortals After Dark series, self-loathing vampire Sebastian enters the Talisman's Hie, a brutal Amazing Race-type competition for immortals, to win Kaderin the Cold Hearted's love.
Jericho Beaumont (Heart Throb by Suzanne Brockmann) — Jericho, a talented actor and former "Sexiest Man Alive" until addiction caused a very public downfall, is now in recovery and ready to make a comeback. His leery producer, Kate O'Laughlin, has to decide whether she can trust him with her movie, and her love.
Hawke (Kiss of Snow by Nalini Singh) — In this, the latest book in Ms. Singh's Psy-Changeling series, Snow Dancer wolf pack alpha Hawke, having lost his mate in his youth, has to come to terms with his uncomfortable and inconvenient feelings for the young, beautiful and fragile Sienna Lauren…who isn't so fragile after all.
Dean Robillard (Natural Born Charmer by Susan Elizabeth Phillips) — when professional quarterback Dean has to slam on the brakes to avoid hitting a beaver-costume clad woman walking alongside the road, he never dreams he's meeting the love of his life—even if she thinks his Dolce & Gabbana boots are 'the gayest things she's ever seen.'
Finn Rorkken (Moonstruck by Susan Grant) — The kickoff book in Grant's Tales of the Borderlands series introduces us to Finn, commander of the fearsome Drakken Horde, who looks to me—and to several of the book's Earth-born characters—like Pirates of the Caribbean's Captain Jack Sparrow. (Drool.) Under the terms of an intergalactic peace treaty, Finn agrees to work as second in command to his former enemy, Brit Bandar—who he wants to both kiss and kill.
Raphael (Angels' Blood by Nalini Singh) — in this first book of her edgy and lush Guild Hunters series, Singh introduces us to the fearsome and sensual Raphael, the powerful Archangel of New York, and his lover, the vampire hunter Elena Deveraux, who, though human, is more than his match.
Miles Vorkosigan (The Vorkosigan Saga by Lois McMaster Bujold) — 4'9″, pale, his body covered in surgical scars and with severe physical impairments causing him frequent pain, Miles intoxicates with his brilliance, confidence, humor and grace, working as a soldier and peacekeeper, taking extraordinary lovers across the galaxy—until the day he meets his Ekaterin. Sigh…
Roarke (In Death series by J.D. Robb) — What can you say about the incomparable Roarke? Brainy, hot, powerful, lethal. A blue-eyed, Irish-accented billionaire who's equally adept in the boardroom, the bedroom or in a back alley brawl, and who gives police lieutenant Eve Dallas a run for her money. It was like Nora read my mind when she wrote him, right down to the long black hair that he lashes back into a ponytail as he sits down to use his illegal, unregistered computers.
Who are your favorite romance heroes? Which of your favorites have I left off the list?
Today we'll be giving away a copy of CHASE ME to a lucky commenter! (US and Canada only, please.)
CHASE ME Buy Links: (Amz | BN | Sourcebooks | Powell's | BAM | Sony | Kobo)
"Hogan's sharp, funny dialogue and strong but subtle character development elevate both the story and the fierce chemistry between insecure, bespectacled Gabe and lusty, aggressive Lorin. Paranormal fans will enjoy this fresh take on the genre." — Publishers Weekly
CHASE ME BY TAMARA HOGAN — IN STORES JUNE 2012
THE SECRETS SHE'S UNCOVERING WILL BE HIS TO KEEP…
Centuries ago, when their ship crashed to Earth, paranormals of all types settled secretly into our world, quietly going about their business with humans none the wiser. Self–ruling and careful to stay below the radar, all is threatened when Valkyrie archaeologist Lorin Schlessinger and her werewolf geologist partner Gabe Lupinsky inadvertently draw evil attention to Earth and its treasured natural resources.
As the threat intensifies, Lorin and Gabe struggle to contain the chaos they've unleashed, and to resist their explosive mutual attraction…
ABOUT THE AUTHOR
Tamara Hogan loathes cold and snow, but nonetheless lives near Minneapolis with her partner Mark and two naughty cats. When she's not telecommuting as a quality and process engineer for a global networking company, she enjoys writing edgy urban fantasy romance with a sci-fi twist. A feral reader with an unapologetic television addiction, Tammy is forever on the lookout for the perfect black boots. Her debut, Taste Me, was a 2009 Daphne Paranormal Winner and 2009 Golden Heart Finalist.  For more information, please visit her website or follow her on Twitter, @TamaraHogan1
To comment on Tamara Hogan's blog please click here.