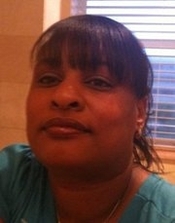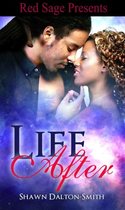 Imagine you have everything you ever wanted. In twenty-four hours, the man of your dreams will make you his wife. Life is good. Then, in an instant, it's all gone. You're mowed down and your life is cut short thanks to a drunk driver. And your best friend was the one behind the wheel. Could you forgive her? What if after you died, your friend married the man you thought you would spend the rest of your life with? Could you forgive either of them?
LIFE AFTER is the story of Kalyste Spradlin and Jude Whitten. Kalyste had it all. By the time she was thirty, her women's magazine was about to go international. She had money, beauty, youth, happiness, and about to marry the love of her life, Ryan Sloan. The night before her wedding, she is killed by a drunk driver, her best friend Chantal. When she wakes up in Haven, (not heaven) and told what happened, she is hell-bent on revenge. Especially when she goes back to the human realm to check on Ryan and watches him marry the woman responsible for her death
Jude has been a counselor in Haven for the past thirty-two years when he gets his first tough assignment, a woman who had everything to live for. He has been tasked to help Kalyste embrace her new life in Haven. After all, he's partly to blame for her death. If she decides to seek revenge on Chantal or Ryan, he will be duty bound to hunt Kalyste down once she re-enters the human realm, and kill her. Jude never expected to fall in love with Kalyste, but it will all come crashing down on him. Not only has Chantal married the love of Kalyste's life, she is also Jude's daughter.
Put yourself in Kalyste's shoes. Could you forgive everyone? One commenter will win LIFE AFTER (ebook)
To comment on Shawn Dalton-Smith's blog please click here.