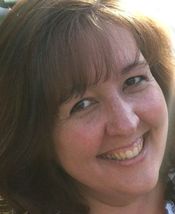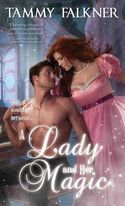 My first love had the name of Jeffy Terrence. It's the name that came on his birth certificate.  I can remember the day I got him as clearly as I can remember yesterday.  He was sitting on the end cap at Sears in his muted yellow box. He had a bald head and a promise written on the box that he smelled like baby powder. And his bottom was signed by Xavier Roberts. He was wearing a blue and white one-piece sleeper.
I wanted him more than I wanted my next breath. And I got him.  I took him home and we were inseparable.  If you haven't figured it out by now, Jeffy is a Cabbage Patch Kid, and he was mine, all mine. He had his own carrier, and I would tie it to the limb of the tree outside and spend hours swinging him back and forth.  We took long walks together and I never went to sleep without him.
I can remember with great clarity the day that I took Jeffy Terrence to school in my backpack. I knew he was not supposed to be there, but I wanted to show him off. I didn't take him out of my backpack until the end of the day.  When I did, Mrs. Burrell, my fourth grade teacher, the only teacher who didn't give me credit for my mother being amazing and working at the school (every other teacher in the world understood how awesome my mother was and I got credit for her awesomeness), took him from me and wouldn't give him back.
I spent the bus ride home trying to figure out how to tell my mother Jeffy had been stolen by the teacher. But all I could do when I got off the bus was sob hysterically, so hysterically that she took me back inside the school to see what could be done to get Jeffy back.  Jeffy went home with me that day, but I learned a lifelong lesson – Mrs. Burrell didn't play games and if I ever took him back again, he would grace the shelf over her desk, mocking my empty heart, for the rest of the school year. I had no doubt of it. None whatsoever.  OK, so I admit I learned more than that, but I'm still bitter about it so I don't want to give that teacher the credit she deserves for taking my Jeffy.
I still have Jeffy Terrence, and I must confess that I am happy to only have given birth to boys, because I might have felt led to share Jeffy with any daughter I had.  My boys never had an interest in him, and I'm sure he's better for never falling into any grubby little hands. He maintains a spot in my heart to this day. And he still smells like baby powder.  Though he does look a little more worn out, with a few dings on his bald head and a scrape here and there.
This is Jeffy back around thirty some-odd years ago, along with two others who weren't my first love. I can't even remember their names. But I'll never forget Jeffy's.
Do you remember your first love? Did he come in a yellow box and smell like baby powder?
A LADY AND HER MAGIC BY TAMMY FALKNER – IN STORES SEPTEMBER 2012
Rules Are Made to be Disobeyed…
Sophia Thorne is new to the Regency's glittering high society, which resembles her magical homeland only insofar as both places are filled with ridiculous rules. Which means no matter where she goes, she's bound for trouble…
And Scandals Are Meant to be Shocking…
The Duke of Robinsworth has flaunted and shocked society for years. In a moment of fateful mischief, Robinsworth encounters the enchanting and distinctly scandalous Sophia. Between her streak of magical mischief and his penchant for scandal, they're about to take rule-breaking to a whole new level…
ABOUT THE AUTHOR
As half of the Lydia Dare writing team, Tammy Falkner has co-written ten books, including A CERTAIN WOLFISH CHARM and IN THE HEAT OF THE BITE. A huge fan of Regency England, her new series explores the theory that the fae can walk between the glittering world of the ton and their own land. Tammy lives on a farm in rural North Carolina with her husband and a house full of boys, a few dogs, and a cat or two. For more information, please visit http://www.tammyfalkner.com and follow her on Twitter, @TFalkner.
To comment on Tammy Faulkner's blog please click here.