1–What's the name of your latest release? 
CLAIMING HIS BOLLYWOOD CINDERELLA
2–What is it about? 
It's about a jaded Bollywood Superstar who falls head over heels in love with Cinderella during one magical night, who turns out to be his new personal assistant.  
3–What word best describes your heroine? 
I don't think Naina can be described in one word. She's creative and generous and beautiful and sees the good in everything and everyone.
4–What makes your hero irresistible? 
Vikram is a Bollywood Superstar. But what makes him truly irresistible is that even with all the success he's tasted, he's willing and ready to change for the woman he's fallen for.
5–Who are the people your main characters turn to when they need help? 
Vikram mostly keeps to himself. But it would be his best friend and co-star Zara Khan that he would open up to first.
6–What do you love about the setting of your book? 
What's not to love about Bollywood? It's the glittering background where stars are made. But it also lends itself to breathtaking, down to earth love stories.
7–Are you a plotter (follow an outline) or a pantster (write by the seat of your pants)?
I'd say I'm in between. Characters and their backgrounds and their dreams and fears come to me first. Once they're fully-fledged, I think of scenarios where they'd be forced to grow and find love.
8–What is an ideal writing day for you? 
Once the girls are off to school, I write until they're back. But with Covid, I sit down to work around 10 once they're settled into online school and write until lunch. Then another 2 to 3 hours before breaking for a walk. If I'm on deadline, I'll try to squeeze in an hour in the evening after dinner. I'm very particular about taking the weekends off to spend with Hubster and the girls.
9–Do you listen to music while you write, need total silence, or do you have the TV on?
I'll sometimes listen to one or two songs for a particular book to get into the moment. But once I know what's happening in the scene, I usually put on some instrumental music. I write in sprints and yep, need silence. 🙂
10–How do you approach research? 
I love research. The problem's pulling myself away from it. Is there anything we can't find on the internet? I usually try to find interviews or blogs for the careers of my hero and heroine, trying to bring in as much authenticity as possible. For locations, it's Pinterest to the rescue.
11–What is your publishing journey story?
I've always loved reading Harlequin Presents. After a couple of rejections on partials, I really knuckled down and finished the full manuscript on one of the contests. My then editor loved it. After a round or two of tough revisions, she bought the manuscript. 🙂
12–Do you have critique partners/writing groups you want to give a shout-out to? 
Ha. . . I'm one of those rare people who has to work things out by herself.
13–What're the most frustrating things about being an author? 
When the writing's not going well. After twenty-five novels, however, I usually can pinpoint to where I went off path if I'm stuck. Sometimes, it means I just need to refill my creative well.
14–What's your favorite scent?
Rose.
15–What movie will you watch no matter what if it's on TV? 
Pride and Prejudice. 🙂 The 1995 Colin Firth Version. I'm a huge Darcy fan, but Lizzie in that version is perfect!
16–Do you like breakfast, lunch, or dinner best? 
Dinner. . .
17–What's one thing you wish you knew more about? 
History. There's so much about the world's history that's still not explored thoroughly. I firmly believe that everything in the present was shaped by the past and I'm always curious about how we've arrived here.
18–What's the silliest thing you've recently done?
Ha! Put an oil can in the fridge and look for it all over the pantry for at least an hour!
19–What can readers expect from you next? 
Next up after Vikram and Naina's story is Virat Raawal and Zara Khan's love story! Second chance romances are my favorite and this couple brings all the angst and heat!
20–How can readers reach you? 
I update my website www.tarapammi.com regularly. Or they can reach me at tara.pammi@gmail.com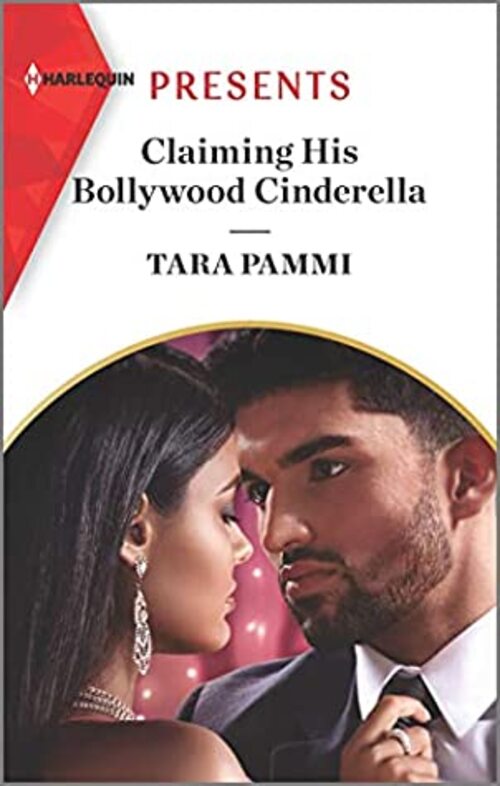 "This sexy fairy tale is a treat" –Publishers Weekly
He's a Bollywood superstar, she's a personal assistant. . . And their one night proves that keeping things professional will be impossible in this passionate and uplifting Cinderella romance from Tara Pammi.
A brief encounter. . . A forbidden fairy tale!
The hottest actor in Bollywood, Vikram Raawal has found love countless times–when he's playing a role. In real life, he's given up on finding a soul-deep connection and prefers to focus entirely on his career. Until at a masquerade ball, one woman leaves him craving more. . .
Naina Menon's first impression of drop-dead gorgeous Vikram left much to be desired. But then one heart-stopping night shows her there's so much more to him than his celebrity persona. Still, he's a billionaire, and she's a humble assistant. Is passion enough to bridge their different worlds?
From Harlequin Presents: Escape to exotic locations where passion knows no bounds.
Read both books in Tara Pammi's Born into Bollywood duet:
Book 1: Claiming His Bollywood Cinderella
Book 2: The Surprise Bollywood Baby
Romance Contemporary | Romance Billionaire | Romance Series [Harlequin Presents, On Sale: October 27, 2020, Mass Market Paperback / e-Book, ISBN: 9781335149008 / eISBN: 9781488068751]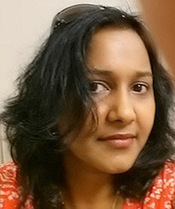 Tara writes sexy romances with swoon-worthy heroes and sassy heroines – whether the classic Presents or the bantery contemporaries! Her heroines are sometimes smart badasses and sometimes shy geeks but all of them find the perfect hero.
Tara lives in the Evergreen State with her very own Hero (who's kind of a mix of Alpha and Beta and is perfect) and two Heroines-in-making. When she isn't writing or reading, Tara can be found failing in the kitchen, binge-watching her favorite shows on NetFlix, or making resolutions in her pretty planner to exercise more, or even a little.