THE MASTER is my tenth published book, so I thought it would be beneficial to stop and reflect on my journey so far. So here are a few things I need to remind myself.
Take baby steps. I say this all the time, but it stands repeating and it does me good to hear it again. "It's a marathon, not a sprint." I hope to write books for a long time, I need to set a steady pace and not a wear myself out or spread myself too thin.
Don't take it personally. People aren't going to like everything I write. Some people aren't going to like anything I write. This is okay. My mom doesn't like chocolate. I think she's crazy and I don't understand how we're genetically related, but she's entitled to her opinion.
"No" is a perfectly good answer. I'm a people pleaser by nature and I hate conflict, but I can't do everything. I can't even come close. Sometimes I should say, "No."
It's my journey, no one else's. Comparisons are poison and should be avoided at all cost. Repeat to self as needed.
Guard your writing time and hold it sacred. There are so many distractions and they'll pull you away from writing if you let them. Don't.
Surround yourself with the right people. When I have someone read a draft, I don't need smoke blown up my ass, I need someone who will be brutally honest and force me to do better. If it weren't for people like this, no one would have wanted to read Cole's story. I doubt Cole would even have a story, he would have expired out of boredom.
You need a thick skin. The industry can be brutal, people can and will tell you exactly what they think. Some people are just nasty by nature and nothing you do or say will change them. If you don't have a thick skin, you're going to get butt hurt.
But you need a soft heart. At the end of the day, you're writing romance. It's emotional and you have to let yourself feel in order to do it right.
It's okay to suck sometimes. We all do. Just don't suck all the time.
Don't forget to have fun!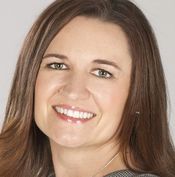 Tara Sue Me wrote her first novel at the age of twelve. It would be twenty years before she picked up her pen to write the second.
After completing several clean romances, she decided to try her hand at something spicier and started The Submissive. What began as a writing exercise quickly took on a life of its own and The Dominant and The Training soon followed. An avid reader of all types of fiction, she soon discovered she enjoyed writing a variety as well.
Tara lives in the Southeastern United States with her husband, two children, two dogs, and a cat.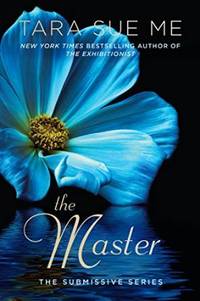 Tara Sue Me's New York Times bestselling Submissive series continues with a delicious new story that explores the thin line between pleasure and pain. . .
She's ready to try again. . .
Sasha Blake is scarred from a BDSM session gone wrong, but she can't deny how much a strong Master turns her on. Determined to overcome her fears and rejoin the Partners in Play community, she asks Abby and Nathaniel West to set her up with a Dom who can help her feel safe again as a sub. They know the very experienced Cole is exactly the kind of man who can push all of Sasha's buttons—and she soon wants to go much faster than she had planned. . .
Cole knows that Sasha is not the kind of submissive he needs. He wants someone who will serve him 24-7, not a part-time partner. Still, the further they go into their play, the more Cole begins to wish he could make Sasha his all the time. . .
When forbidden desires turn into scorching action, Sasha and Cole come face-to-face with their demons—and realize their scorching relationship might be too dangerous to last. . .