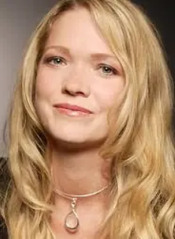 In my mind, one of the best things about reading is the way books can take you around the world. As a little girl growing up in South Bend, Indiana—not the most exciting place on earth—I relied on this method to feel like I had experienced far more travel than I was likely to for a very long time if I had to rely on airplanes or even cars.
It started with Laura Ingalls Wilder's Little House on the Prairie books. How I loved them! I could picture the Wisconsin woods, wide prairies, Plum Creek gurgling in front of the dugout, and the deep snow of harsh Dakota winters. From there, I went south, as Margaret Mitchell tempted me to follow Scarlett through GONE WITH THE WIND and the red earth of Georgia. After that came England, first through Jane Austen and then Charles Dickens.
As an adult, I started to travel more in "real" life, but I still haven't seen Elizabeth Peter's Egypt or Kafka's Prague. I did, however, make a conscious decision to try to bring my readers the world the way so many authors have done so for me (although I would never, ever claim to have done it so well as any of the above). DEATH IN THE FLOATING CITY was the culmination of this for me. I had always desperately wanted to see Venice, and I couldn't begin to count the
number of wonderful novels set there that I have read. When I was writing my first book, AND ONLY TO DECEIVE, I included a small bit in which a secondary character elopes to Venice. I had hoped, secretly, that someday I would be in a position to follow up with her story. I never told anyone, fearing that I would jinx myself (writers are superstitious), and could not be more delighted to have at last had the opportunity to write the novel.
I did a significant amount of research in the city, studying archives, touring palazzi, and conducting interviews, even going back and living in the city while I wrote the first draft of the book. I wanted to make sure I had done everything possible to make Venice come alive to readers.
And now, in the time between finishing one book and starting another, I'm spending a lot of time reading. Back to traveling while staying at home. What are your favorite books in far-flung settings? I need something to read…
xo
Tasha
Tell Tasha what you're reading and you may be one of TWO commenters to win DEATH IN THE FLOATING CITY
To comment on Tasha Alexander's blog please click here.