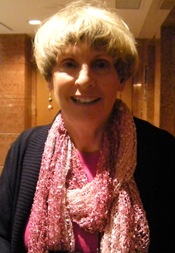 You can't swing a dead cat without hitting someone reading a cozy mystery these days. What gives? Not all that long ago grandma's and aging aunties were the only ones with their nose stuck in a cozy but not any more.
I think the BBC's new Sherlock Holmes had something to do with it. That Sherlock is young and sexy and Dr. Watson is to die for. Then again I have a crush on Sherlock so I give him credit for everything mystery.
The cozy craze might be a backlash to the dark vampire blood-sucking reads. With titles like LAST WOOL AND TESTAMENT, BEEF STOLEN-OFF, DEAD AS A SCONE and DUE OR DIE, what's not to like. No whack 'em and hack 'em stories with blood guts and gore everywhere but some fun. Remember that? When was the last time you laughed out loud over a book?
And then there's the cozy characters. The ones who solve the mystery are just like you and me. They're tooting along and then something happens to a friend or family member and they're sucked into the finding the killer…just like you and I would. Friends don't leave friends hanging. In cozies the main character makes mistakes, bungles along, and uses her/his brain and finds the killer. Okay, I haven't found any dead bodies at work lately either but if I did the cozy way is how I'd probably act.
Cozies have jobs we all want. There are books where the characters quilt, knit, make wine, cheese, wedding dresses, bake pies, dream up recipes and make fudge for everyone. Eating brownies sure beats the heck out of sucking blood!
Think Cabot Cove. Who would not want to live in Cabot Cove? Most mysteries are set in small towns and if they aren't they're set in the small area of a big city. Stephanie Plum is in the burg of New Jersey. I set ICED CHIFFON in Savannah, a small Southern city.
Castle is a cozy TV show. It's mostly set in the police station or Castle's home. The characters are unique and multi-aged…who doesn't love Ryan and Esposito and Alexis and Martha? And there's no blood and guts.
So there you have it…why everyone is snapping up cozy mysteries. Have you read one lately? Got your eye on a few? Love Castle? The new Sherlock?  I'll give away three totes from your answers on Cozy Crazy.
To comment on Duffy Brown's blog please click here.